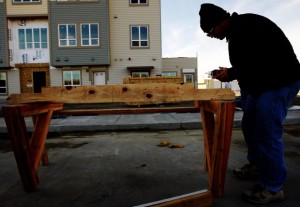 They salvaged cabinets, claw-foot tubs and even the locks.

Workers removed the bricks and took whatever metal they could: cast iron, lead and steel. They crushed tons of concrete for use in new buildings. Even the trees out front were sold for firewood and compost.

When the job was done, little remained but damaged carpets and the wooden frame. The crew had recycled 83 percent of the KC Apartments — one of downtown Casper's most notorious buildings.