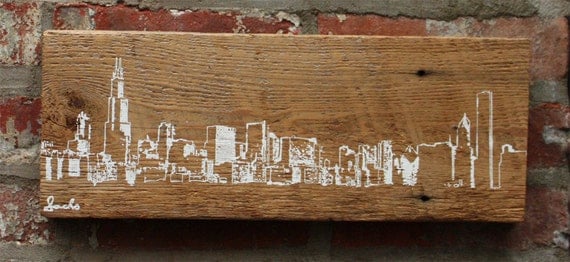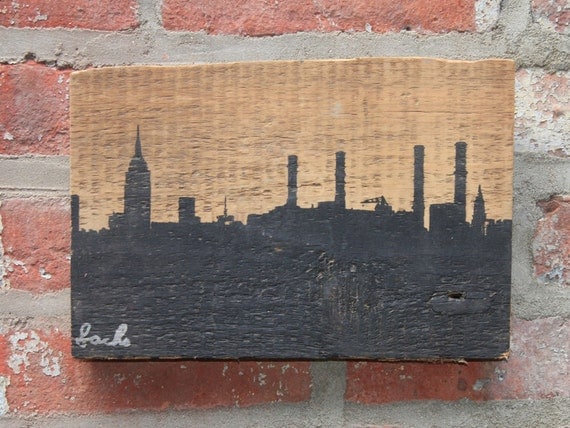 Skyline of Chicago, screen printed by hand onto reclaimed barn wood. Measures 6″x16″
Hook attached on back, ready for hanging.
Note: These photos are used to represent the style and colors of the piece you are purchasing. Every board is slightly different, so each piece is one of a kind.
Custom colors available, please send me a message with customization inquiries.
Also available on linen in your choice of colors.
If you would like to purchase a wall hanging depicting your city, please send me a message and I'll explain turn-around time and cost.
via White Chicago Skyline Reclaimed barn wood screen by sheepshead.