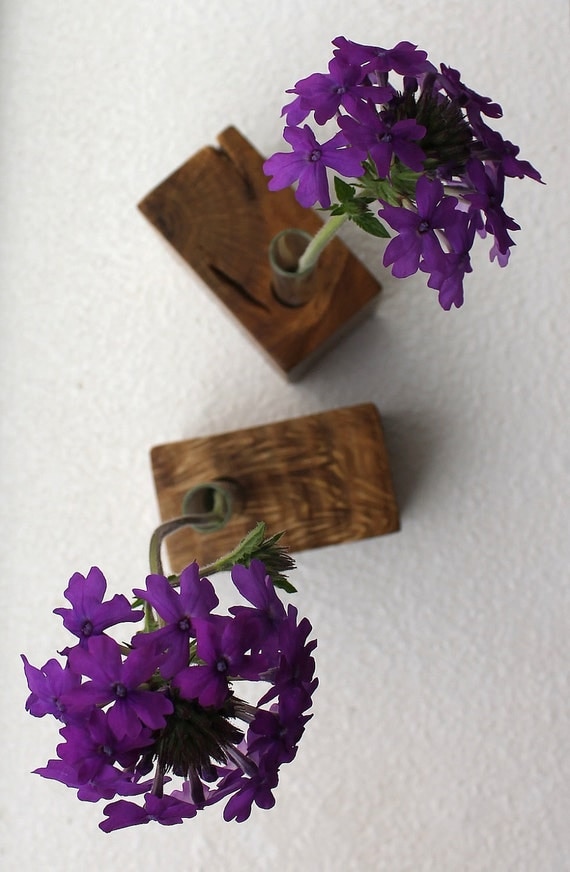 Modern. Organic.

Locally salvaged Garry Oak vase (pair) with a single glass test tube in each. This set has beautiful grain patterns and a nice green/grey tone to the wood. One of a kind. Makes for a great item for a window ledge or in the kitchen. Also makes for a great gift.

Sanded smooth and clear coated, then a beeswax/lemon oil hand rub finish.

Made from the cut offs of larger projects and saved from the wood pile.

These can be made custom to any configuration and I can also do special orders for weddings or commercial applications.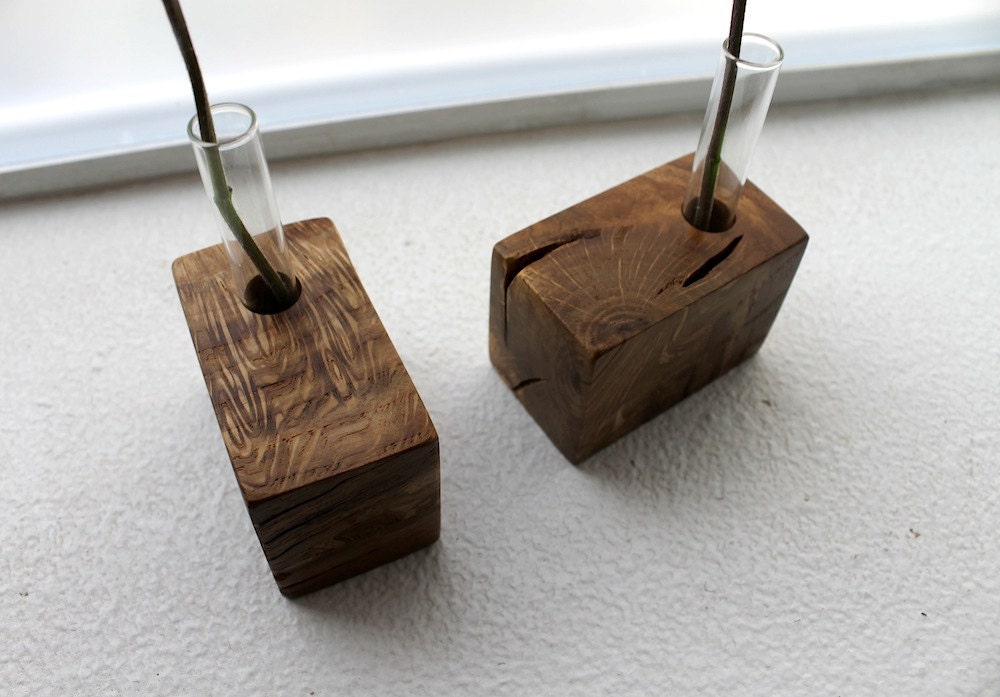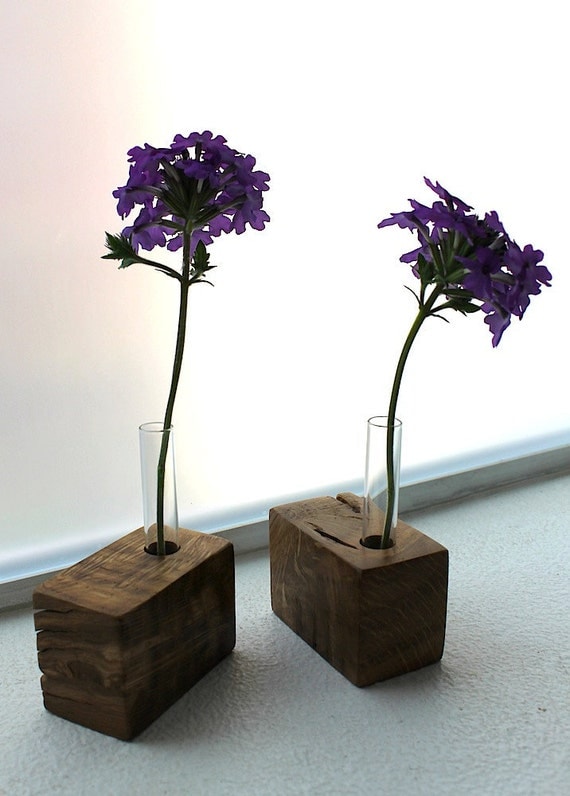 via Flower vases Locally Salvaged Garry Oak Bud by TheDesignPallet.