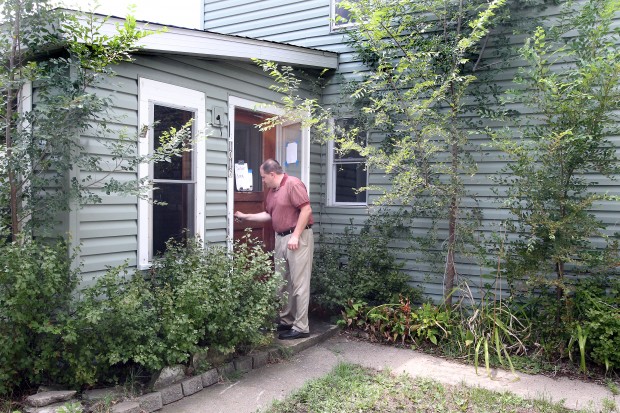 From outside, the empty house at 1019 St. Paul St. looked in decent shape, with a newer roof and pale green siding.
Inside, the walls had panels pulling away or held in place by duct tape, the ceilings were peeling and discolored, the floors covered with stained and torn-up carpet or worn, warped wood. One side room showed rolls of insulation above, the dirt basement below through a sizable hole in one corner.
Even the kitchen ceiling fan blades drooped.
The house had been vacant for about a year when Couleecap Inc. acquired it in 2010, said Todd Mandel, community development director for the private, nonprofit agency.
"It's pretty amazing how quickly something can decay," Mandel said. "Obviously, there's no way to go but down, then up."
Couleecap can't save this home — but it will get some financial help to tear it and three others down, making way for better yet still affordable housing.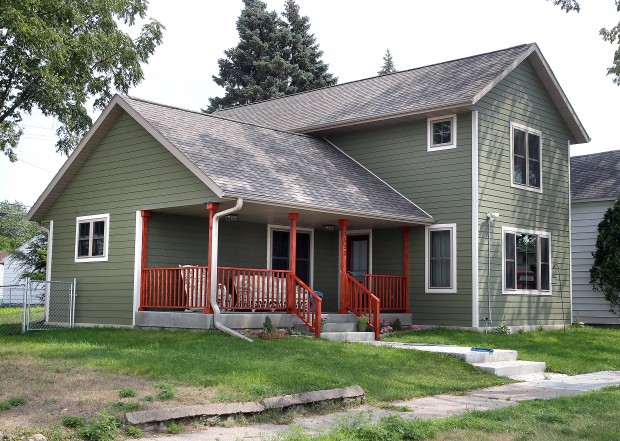 The state Department of Financial Institutions announced Wednesday that Couleecap has qualified for part of nearly $1 million available to demolish failing buildings in ailing neighborhoods.
The money came from Wisconsin's $147 million share of the $25 billion national mortgage settlement for foreclosure abuse, though $26 million of the $31.6 million paid directly to the state was diverted to the budget deficit.
Milwaukee received $500,000 from the Strategic Blight Elimination Program, enough to bring down 39 units. La Crosse and eight other cities will share the remaining $500,000 for 26 structures.
Couleecap can be reimbursed up to $10,000 per demolition, Mandel said. While it won't cover all the costs, "it just makes each house a little easier to get done," he said.
The work is part of the agency's Neighborhood Stabilization Program, which razed and rebuilt five properties in Onalaska and La Crosse in its first phase. Another six will be done before the program ends, Mandel said.
When completed, the new homes are sold at a reduced price to qualified low- and moderate-income buyers. Couleecap typically spends about $200,000 for demolition and construction at each site but will charge about $80,000 to $100,000 for the finished home, Mandel said.
If the home later goes up for sale, the owner will keep only a share of that increased value, with the rest staying with the property so Couleecap again can offer it as affordable housing.
Adding five or six new houses in a city where 7,800 properties are assessed at less than $100,000 means progress in these neighborhoods will be slow, Mandel admitted.
He's hoping for "that wraparound effect — that we do one house," he explained, "and the neighbors follow."
Couleecap expects to have 1016 St. Paul St. cleared by the end of the month and a new house in its place by October.
That was welcome news to Judy Howell, who lives next door at 1022 St. Paul St. She knew her neighbor, how much he had worked on the home before financial problems finally became too much.
The empty house and overgrown lot now are a scruffy patch on a block that already seems to be on the upswing, Howell said.
"It'll finally look nice down here," she said.
via Funds to help Couleecap demolish four houses, replace with new homes.