CRUMPLE
New Works from Mike Suri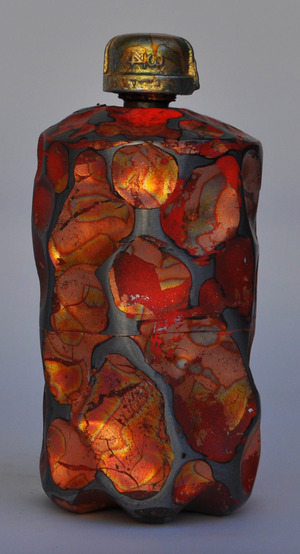 Mike Suri takes scrap metal and turns it around, hammers it out, paints, shines and buffs it and then presents it to us as something you want to put on your shelf, not your curbside.
Making art from waste is not a new concept, but Suri's work practically begs you to ignore that it was ever on its way to the dump in the first place.
This October, Good:a gallery will be showcasing Crumple, comprising his three latest series – Coleman's, Galvies, and other crushes.
Opening Reception
Friday, October 5th
7 to 10 pm
GOOD: A Gallery
4325 N Mississippi Avenue
Portland, Oregon