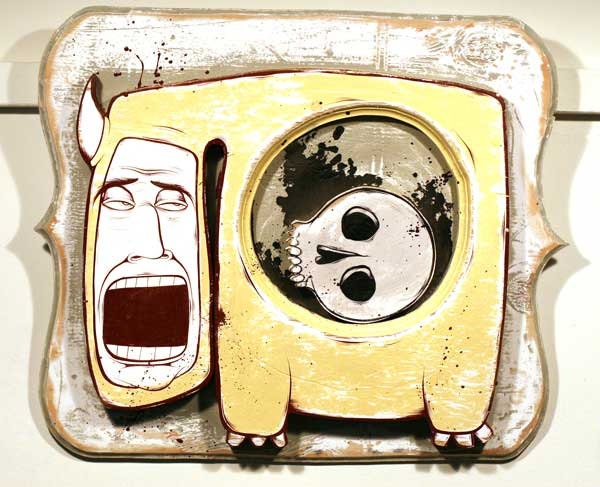 Original acrylic wood cut hand painted art sculpture recently finished for a skull themed show here in Portland, Oregon. The piece is of one of my classic character with an obvious taste for something yummy like a skull… The tummy has been cut out and routed then the two pieces were placed a routed plaque.. All pieces have been hand cut out of reclaimed wood then painted and applied in layers to create depth…. A great piece and one of my first layered sculpture paintings..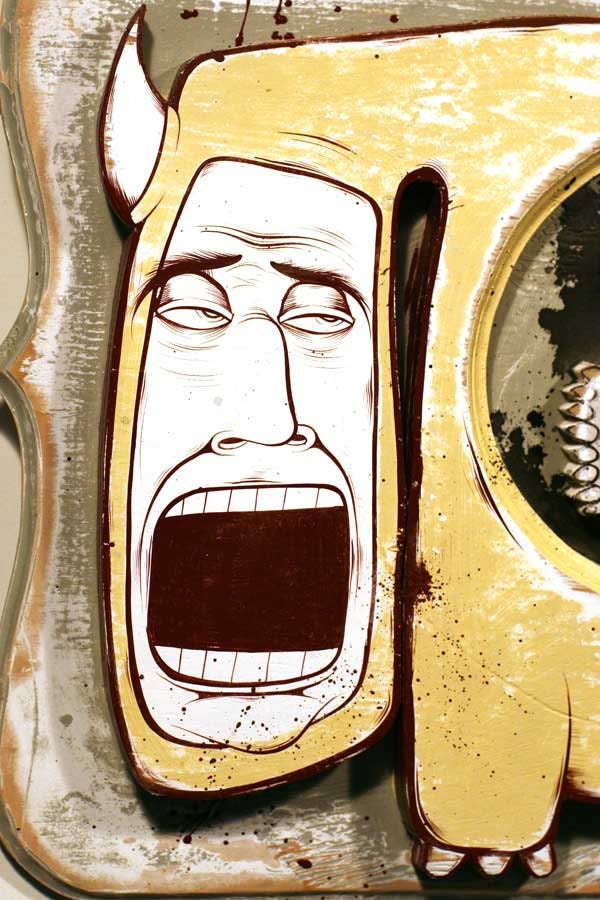 Title : "Into the belly"
Medium : ACRYLIC WOOD CUT SCULPTURE PAINTINGS ON ROUTED PLAQUE
Size: W 19″x H 16″x D 2″
Ready to hang: Wire on back and framed.
Signed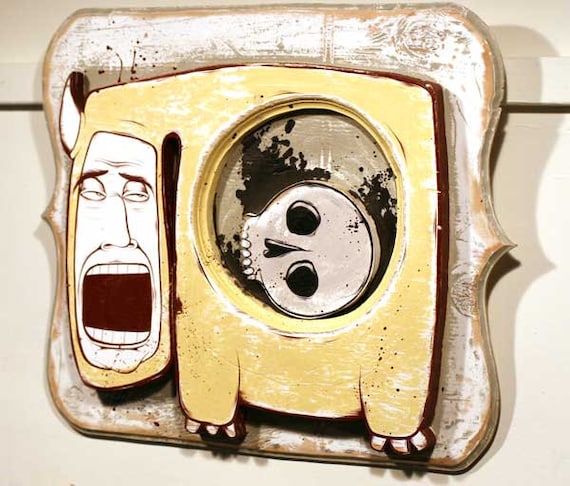 Go buy it on Etsy!
via original acrylic wood cut hand painted art by charliealankraft.