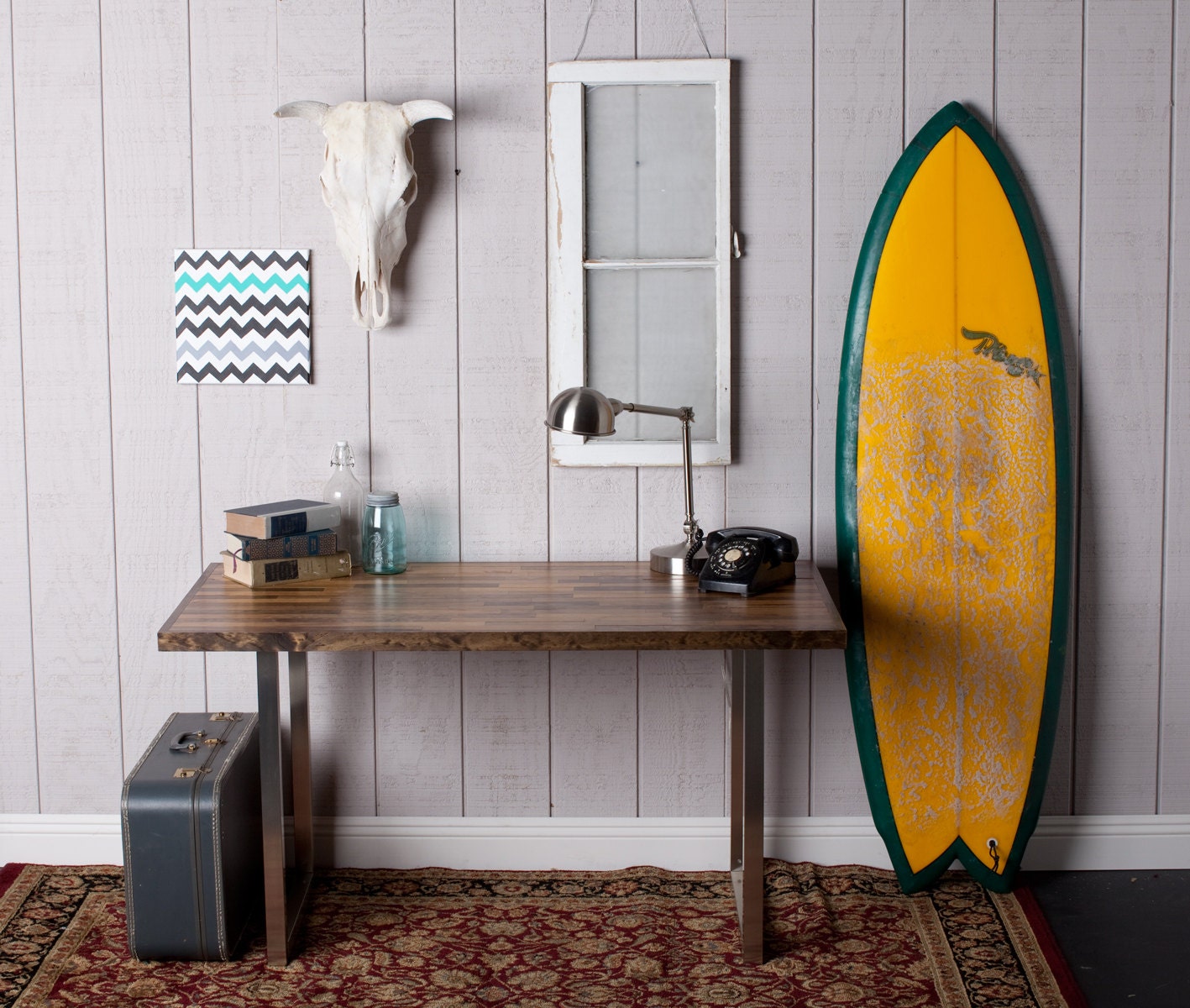 Clean Contemporary Lines with warm wood tones. This unique desk will be the centerpiece of any offfice.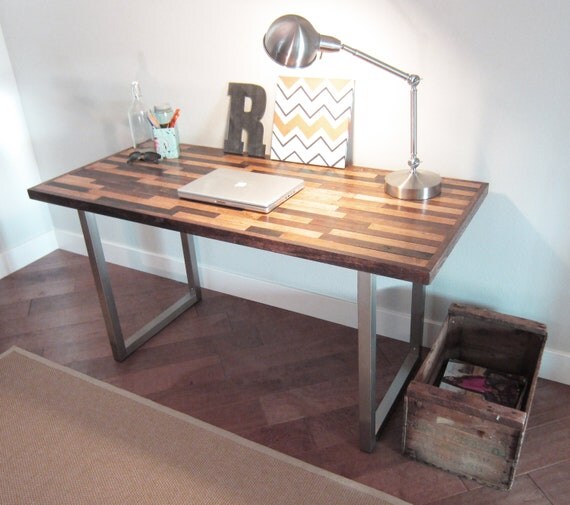 Made of 1×2" Douglas Fir remnants that are saved from the landfill and repurposed into another table, The wood's distinctive color differs from table to table, with natural nicks, knots and minor imperfections adding to the character of each piece. The wood is finished in a durable low gloss finish. Top is supported by contemporary brushed steel legs. Non-Scratch Felt Pads attached to feet.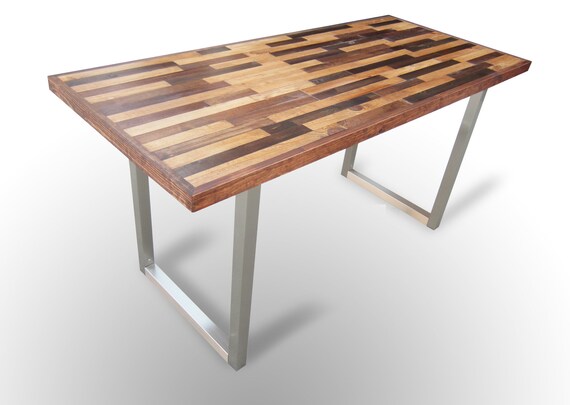 Remnant Series
Turning waste into art, these pieces are built from left over cutoffs from production and repurposed into a rich table that will stand the test of time and trend.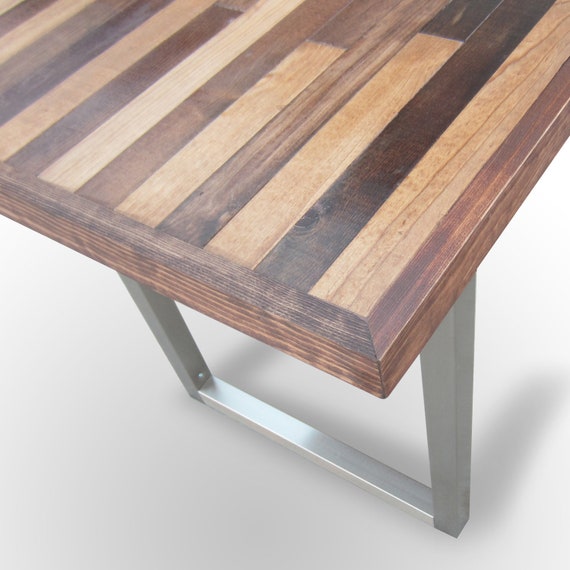 via 54×28 Contemporary Industrial Desk Remnants by UnionFurnishings.