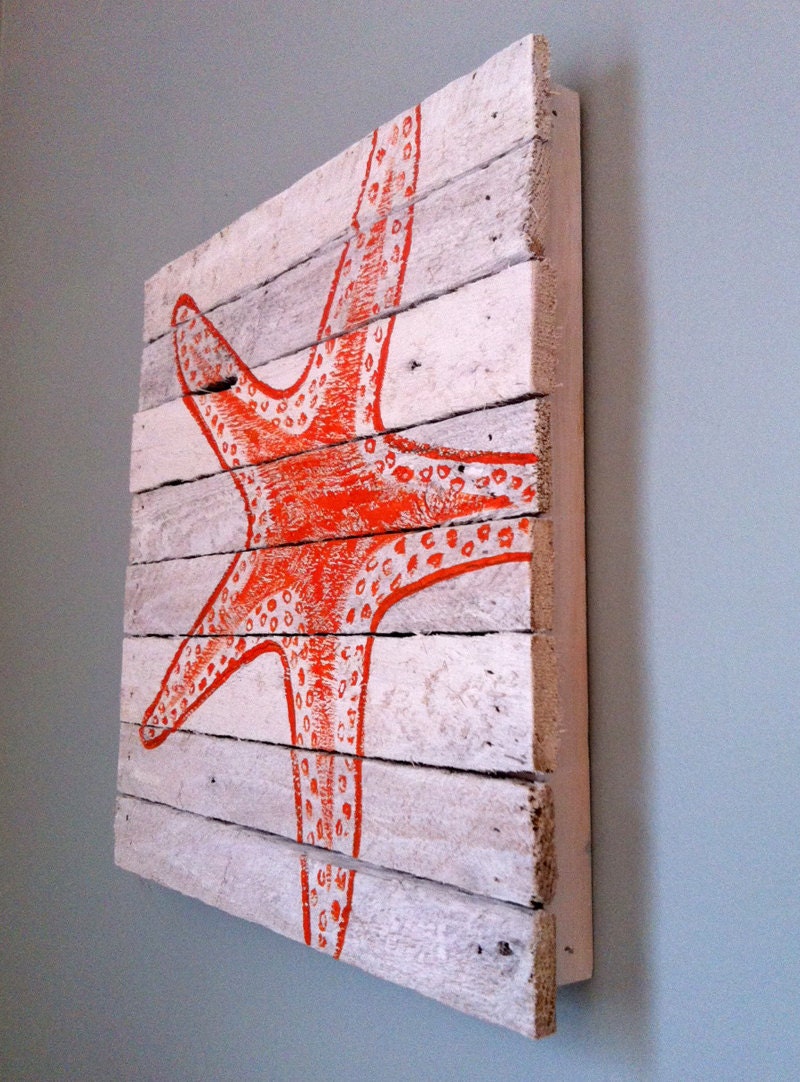 Proceeds will go to the Monmouth Beach School, which was badly damaged in the storm and is closed indefinitely for repairs.

Our town of Monmouth Beach, NJ was hit hard by Hurricane Sandy, as were may of the other surrounding towns. As we looked at the piles of debris coming from many of our friends' houses, we thought perhaps we could make something from the pieces of these damaged houses to raise money to help get our town back to the quaint little beach town so many love. So we went around town and started picking up pieces of wood quickly before they were hauled off.

Each 12″x12″ hand-painted wood wall hanging is made from wood collected from our friends and neighbors' damaged houses (after asking their permission, of course). The wood we are collecting is lathing – strips of wood inside plaster walls. Many of the homes in our town were built in the early 1900's. To know they will probably be replaced by drywall makes these boards even more special.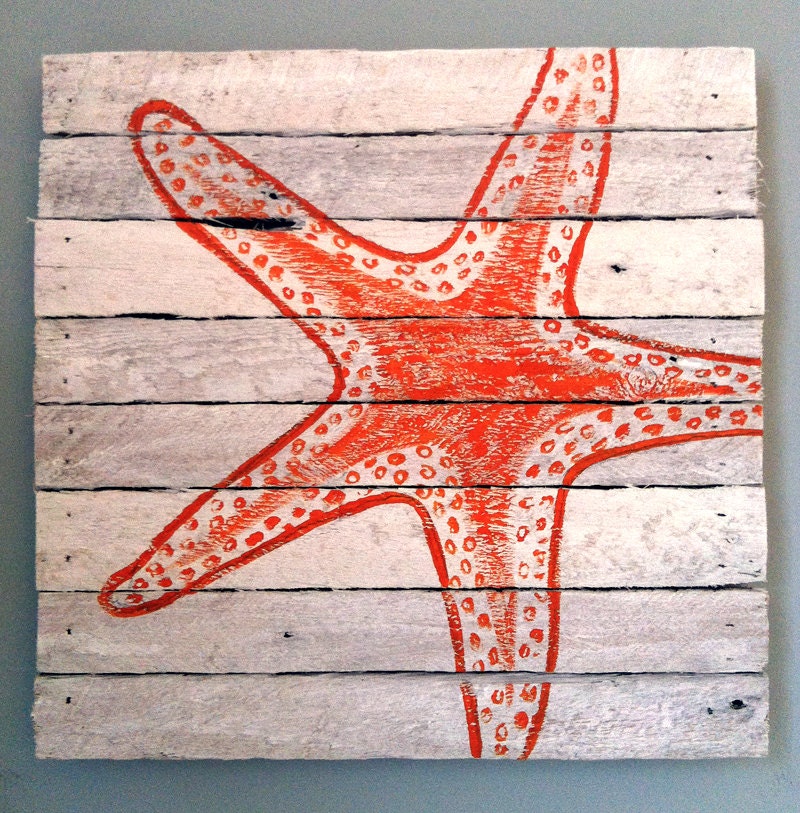 via Hurricane Sandy Relief Orange painted by LittleShoreHouse on Etsy.