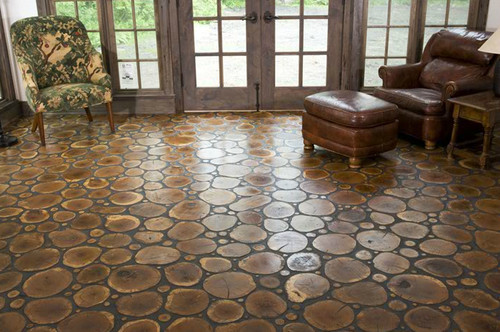 "It was a very rewarding job at the very end of it, but a very painstaking process," Quinn says. The time-consuming job was worth it, as the owner loved the floor, and Birger Juell was thrilled to win yet another Wood Floor of the Year Award.—K.M.W.

Flooring: Birger Juell Ltd. | Finish: Dura Seal | Adhesive: Bostik Inc.
via Hardwood Floors Magazine — The magazine of the National Wood Flooring Association.