Potential reuse design – done!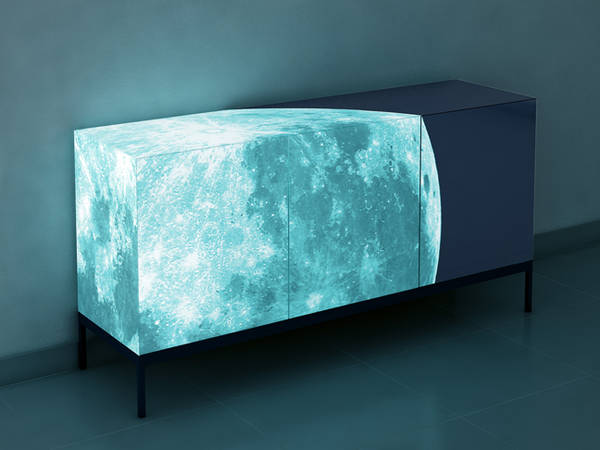 BoingBoing:
If Sotirios Papadopoulos's "Full Moon" credenza is half as cool in real life as it is in this rendering, well, it'll be pretty cool. This'd be a fun remake/refurb project for junk-shop furniture:

A striking credenza, with a photo-realistic, luminous image of the moon printed on its surface.

Coated with ELI (Eco Light Inside), an eco-friendly material developed by the designer, which creates a realistic, glowing effect when the lights go out.