Attractive and sturdy two-robe hook made from recycled wood. We take layers of cabinet shop wood waste, cut, align and glue to reclaimed cedar before resawing and finishing, for a unique modern style that varies from piece to piece. The large 5/8″ wide aluminum pegs are handmade as well, brush-finished by sanding and permanently set deeply in the angled holes.
Each towel hook will have a different pattern and color, and will be finished with a light durable washable clear finish. We have cut two deep keyhole slots in the back, for mounting on a door or wall with anchors or screws as appropriate.
This two-peg hook is a good length for small entry-ways, narrow walls, and door installation. We use one here for the bath, and one for the entry door for a coat and hat.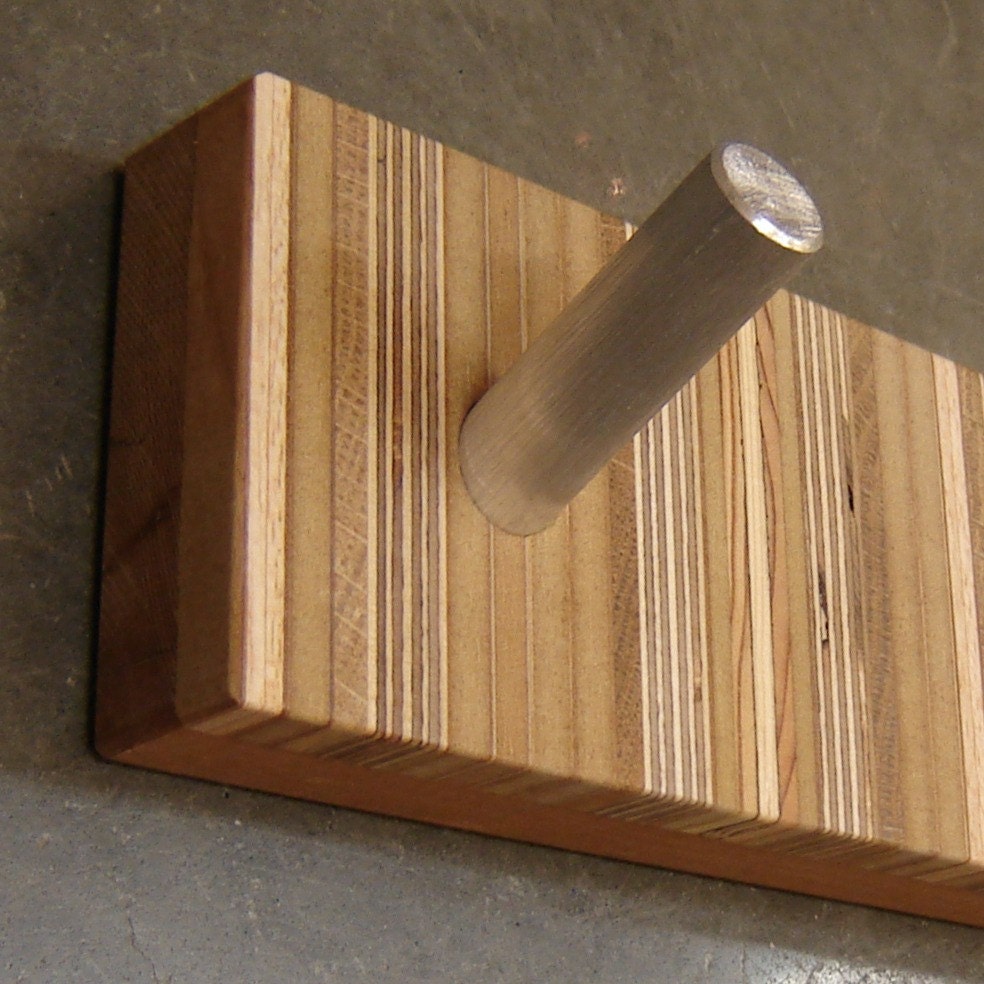 via Robe Hook / Towel Hook Bath Decor in Reclaimed by andrewsreclaimed.