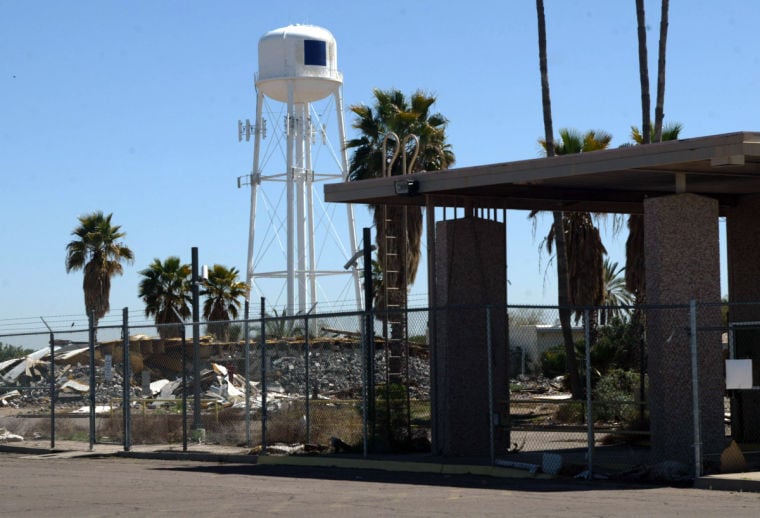 When DMB purchased the GM Proving grounds in 2006, the company received records from GM about what was left on the property – from 430,000 square feet of buildings to 85 miles of race track and roadway to pounds of copper wiring. GM also handed over photos and pages of data detailing how everything was constructed. DMB then sold the items to Reclamation Sciences for $100 – then asked the company to recycle or find new uses for at least 95 percent of it.

"We first began with what GM left. They were very good stewards. They built stuff to last," DeQuina said. "The other thing they did was keep pretty meticulous records. We refer to them today. That helps us to understand how things are built. All of us have background in construction, so it's a reverse type of thinking. So we refer to those records and plans to help us come up with a methodical plan to undo and unbuild stuff."

"There is a little trial and error often, but it helps us to develop propriety techniques on how to remove items and preserve and create value by removing them in a certain way," DeQuina said.

So far, DMB, with Reclamation Sciences, has recycled 3 million pounds of ferrous metal, 254,000 pounds of copper, 30,000 tons of asphalt and concrete and 36 metal building packages.

"They have systematically worked to repurpose, reclaim or reuse as much as they can," said Dea McDonald, DMB's Senior Vice President and Eastmark's General Manager.

As far as the idea to send no more than 5 percent to the landfill, DeQuina said, "We're crushing that goal. We're well under 5 percent."
via Mesa's Eastmark works to recycle, repurpose most of what GM left behind – East Valley Tribune: Mesa.