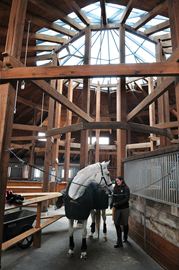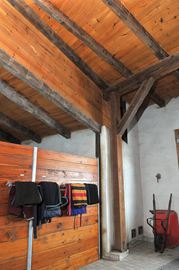 It's anything but your regular horse barn.

The 20-stall rounded stable and accompanying riding arena is built almost entirely of recycled and reclaimed building materials.

Mr. Jewett says the idea originated from his wife Brenda Gallie's love for horses and a mutual interest in sustainable architecture.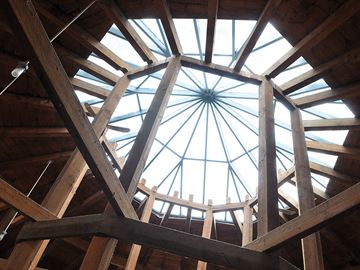 via Hop Hill Stables a crown jewel of reclaimed material in Uxbridge.