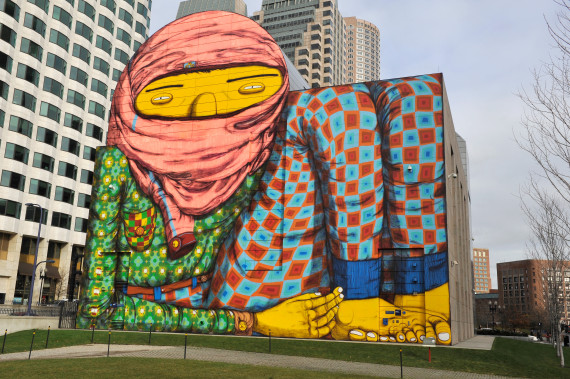 An Os Gêmeos mural in Boston in 2012. (Photo courtesy Paul Marotta/Getty Images)
In celebration of America's thriving subculture of street artists, we've compiled a list of the greatest art that can't be found in a museum. Whether they're temporary or permanent, penned by an anonymous maker or a household name, behold: the stunning artworks lurking on the corners of U.S. cities.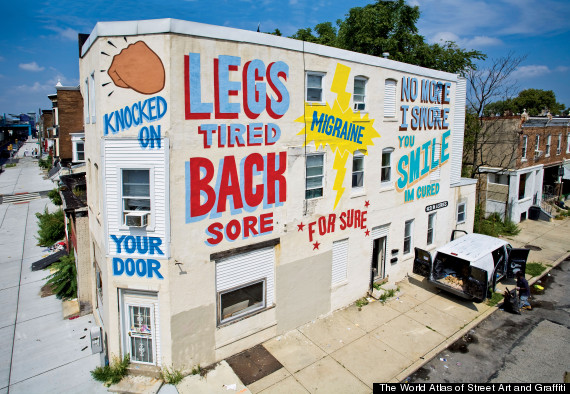 "Love Letter" mural by Espo aka Stephen Powers in Philadelphia in 2009. (Photo courtesy Adam Wallacavage)
via 19 Beautiful Images That Prove America's Greatest Art Isn't In A Museum.