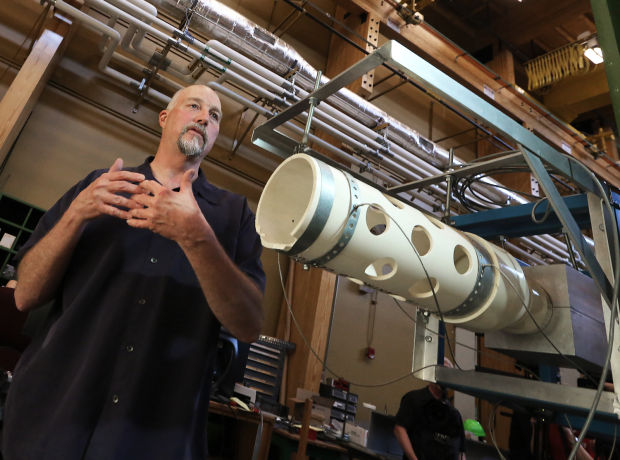 Bob Falk, a research engineer at Forest Products Laboratory in Madison, stands near an air cannon that fires 2-by-4s at 100 miles per hour into a wall designed for a tornado safe room. The walls of the room are made of interlocking pieces of lumber, making the rooms more affordable.
That's why Falk and his team of engineers have been using an air cannon to fire, at 100 mph, 12-foot long, 15-pound southern pine 2-by-4s into specially designed walls made of some of the cheapest wood available.

The cannon mimics the forces of an F5 tornado with 250-mph winds. The lumber used to make the walls of the shelter is of such low quality, Falk had to specially order it because he couldn't find it at area lumber yards or hardware stores.

"This is quite a resilient design," Falk said after a test shot. "All we're trying to do is absorb the energy."

The goal is to create an economical wood-based shelter that can be easily constructed in a basement or garage by anyone halfway skilled with a hammer and saw. The process for making a tornado safe room could be similar to that of building a storage shed that comes in a kit.

"You buy the lumber, you take it home, you put it together," Falk said. "And that's an important aspect. Most safe rooms you can only put into new (homes)."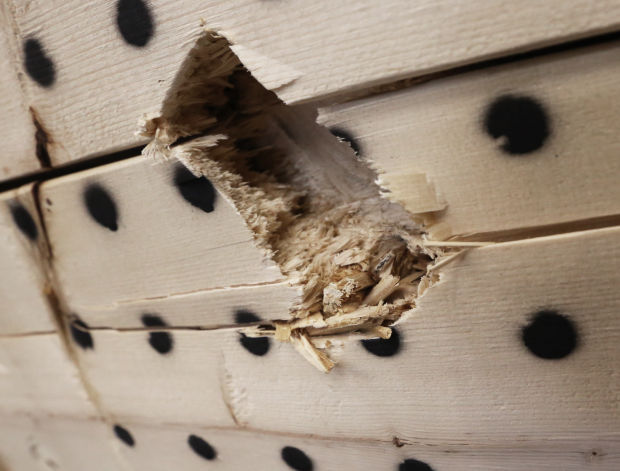 via On Wisconsin: Wooden bullet helps researchers make affordable shelters : Wsj.