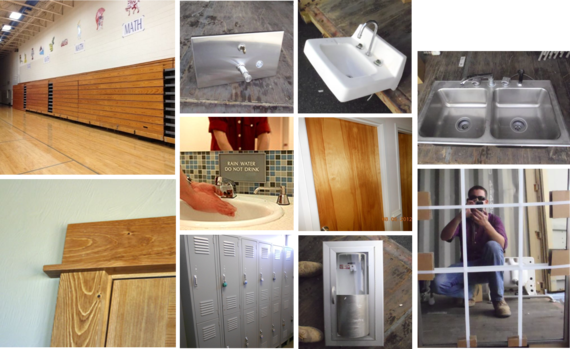 When people think about cutting-edge architecture and design, they often think about high-costs and space-age technology. But a key component of the Living Building Challenge is to use as many recycled and reusable materials as possible to save natural resources, energy, and costs.

So for past year and a half, we've been dumpster diving to salvage and use materials for the Brock Center that otherwise would go to the local landfill.
via Dumpster Diving to Save the Chesapeake Bay | Christy Everett.