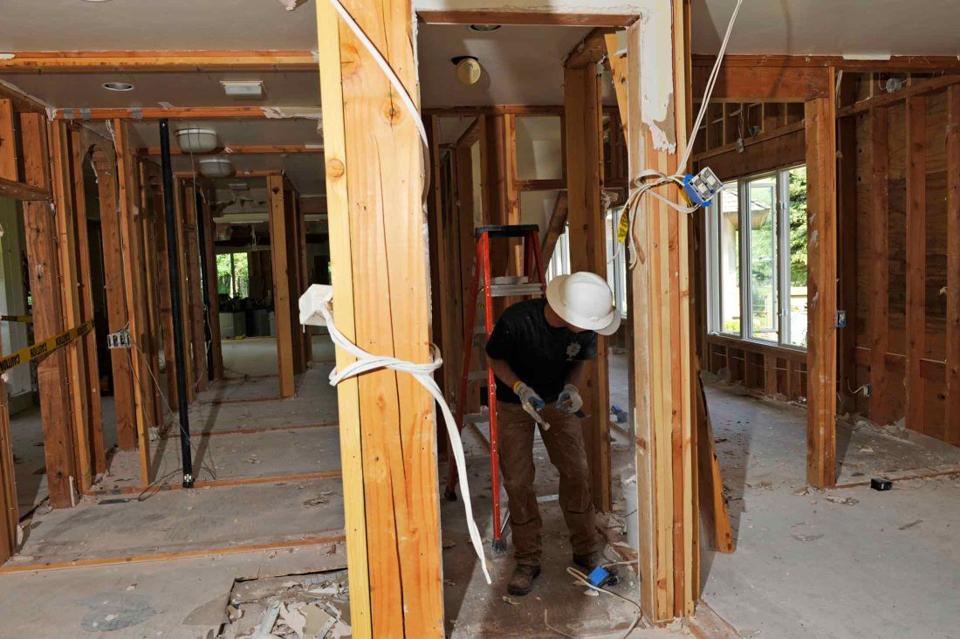 A Levco Builders employee pulls apart interior walls of a home under "deconstruction" in Adams Gulch.
   The two-month-long project is being undertaken by Levco Builders. The company specializes in remodels, but owner Joe Levitch said he got into the deconstruction business about three years ago when he was contacted by a representative of the Reuse People of America, an Oakland, Calif.-based nonprofit that operates in 12 states across the country to collect and sell used building materials as well as train people in deconstruction techniques. According to the organization's website, it has salvaged more than 350,000 tons of building materials. Levitch is now its regional manager for the Boise-Twin Falls area.
via House 'deconstruction' saves building materials – Idaho Mountain Express Newspaper: Blaine County.