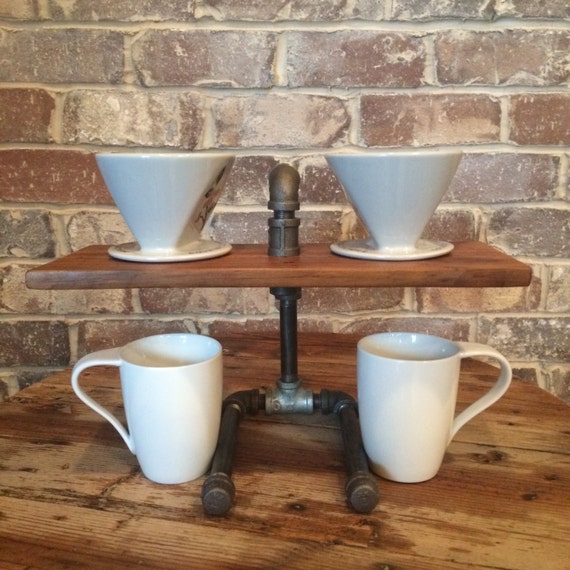 This industrial style pour over stand is a beautiful addition to any coffee lovers brewing ritual. The two cup design allows you to brew more at one time but is balanced allowing for single use as well without fear of tipping. It fits a variety of brewing methods, including the Kalita Wave, V60, Bonmac, and Clever.

The sturdy construction uses iron pipping and sealed reclaimed pine wood allowing for easy cleaning with a warm rag. This design height fits most mugs.
via Two Cup Reclaimed Wood Coffee Pour Over Stand by BrewingWorkshop.