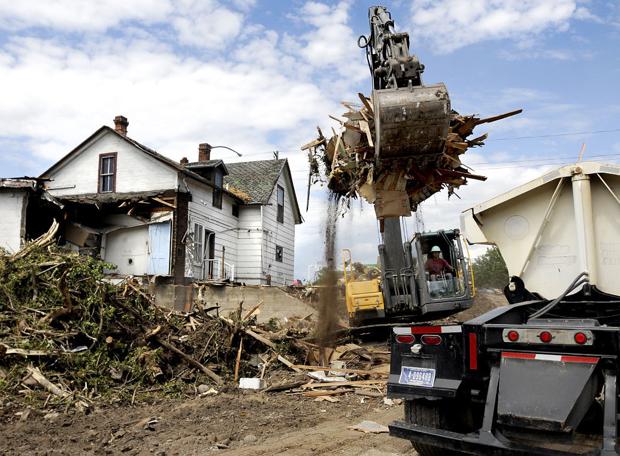 An excavator hauls a shovel full of debris toward a waiting dump truck Wednesday during the demolition of the old Broadway Market and home of Ann and Alfredo Cipolato, who ran the store before it closed in 2004.
Deconstruction was the old-time approach before the days of mass consumption and mass disposal and it still makes sense. Deconstruction not only creates jobs, reduces waste and conserves resources, it also keeps our unique local history in the community. If you visit the Home ReSource building materials reuse center on Russell and Wyoming you'll see lots of Missoula's history, priced affordably and ready to be reused – much of it thanks to deconstruction.
via Former Broadway Market: 'Deconstruction,' 'demolition' differ.