Category Archives: Inspiration for Reuse Design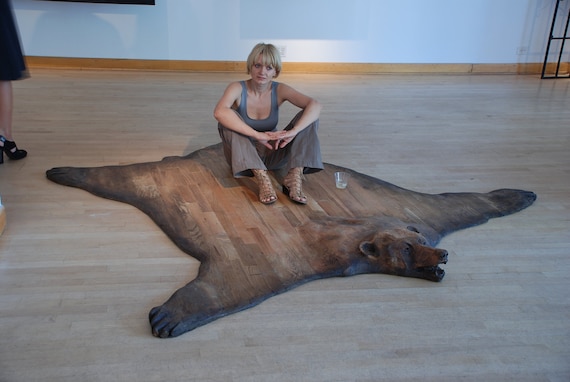 Source: wooden bear-skin rug"SUBSTITUTE"
Maison Milan has elevated what a knife can traditionally be. With its sturdy cast-iron handle, the knife stands on its own, upright. The authentic solid walnut blade is easy to wield as it slices through lettuce and other vegetables with no fuss.
Source: Knife Reinvented » Milan
Inspired by the imperative weight reduction in airplane construction, Bench32 was chosen for its use of Fusion 360's simulation capabilities to both ideate and render the design. The repetition of 32 wooden spars forms the seating surface, which is held together by 80 metal parts. Reusing parts multiple times and aligning the elements with ample negative space creates a lightweight appearance that results in a sturdy yet lightweight bench comprised of FSC-certified wood or Cradle to Cradle Certified Accoya wood.
Source: Designers, Students Get Creative for Cradle to Cradle Design Challenge