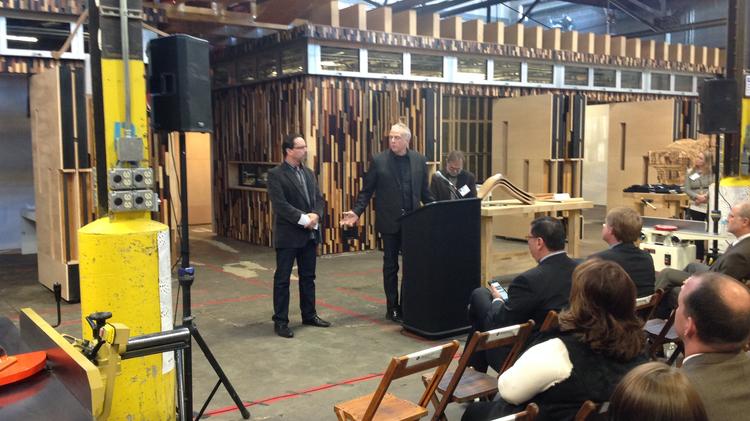 From left to right: Steve Shelton, executive director of the Trade Institute of Pittsburgh: John Folan, professor of architecture at Carnegie Mellon University; and Mike Gable, executive director of Construction Junction.
With $2.3 million in funding support from organizations that include the Heinz Endowments and the Colcom and RK Mellon foundations, Project RE launches as a 10,000 square foot production facility within Construction Junction in which architecture students within the UDBS work with the apprentice laborers from the Trade Institute of Pittsburgh, which operates a few blocks away, to design and build new affordable housing and other prototype products out of reused materials collected by neighboring retail operation.
via Design build social venture Project RE launches with big goals in North Point Breeze – Pittsburgh Business Times.