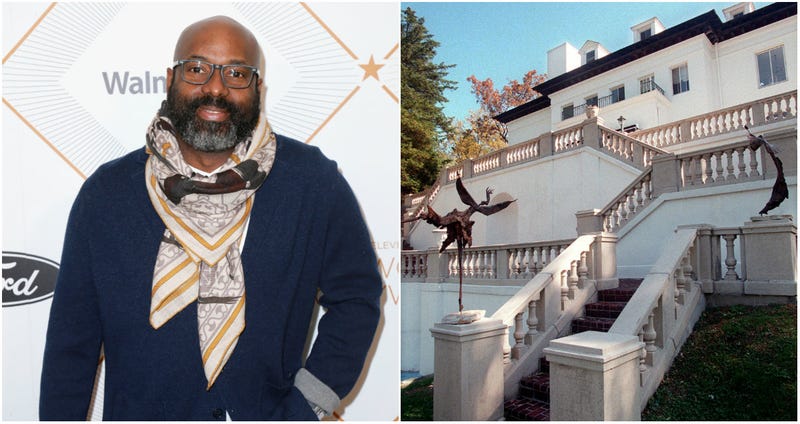 Richelieu Dennis, founder and chairperson of Essence Ventures, attends the 2018 Essence Black Women In Hollywood Oscars Luncheon on March 1, 2018 in Beverly Hills, California; the rear view of the Villa Lewaro, the mansion of the country's first self-made female millionaire, Madam Walker, is seen Oct. 19, 1998, in Irvington, N.Y.
Photo: Leon Bennett (Getty Images for Essence), Ed Bailey (AP Photo)
Villa Lewaro was a frequent meeting place for the leading lights of the Harlem Renaissance—but nearly 100 years later, Dennis hopes to honor the beauty mogul's innovative and entrepreneurial spirit by transforming Walker's historic estate into a training center and retreat "de­signed to sup­port black women en­tre­pre­neurs in their ef­forts to turn their ideas into flour­ish­ing en­ter­prises," according to the Independent.
Source: Will Madam C.J. Walker's Home Cultivate New Black Women Moguls?