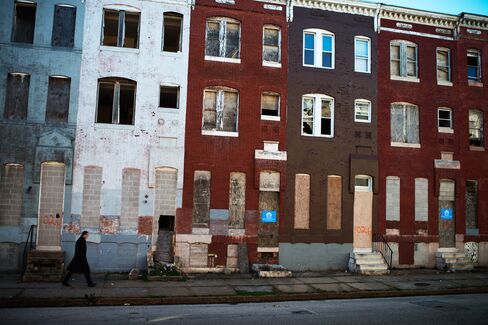 The 1000 block of North Stricker Street in west Baltimore's Sandton-Winchester neighborhood, is slated for the demolition. Photographer: Marvin Joseph/The Washington Post via Getty Images
Demolishing an abandoned building may be less complicated than figuring out what to do with the land it stood on. Detroit has sold land to neighboring home owners for $100 a lot, and it has experimented with a program to use vacant lots to prevent storm water from flooding the sewage system. In Baltimore, Hogan's plan includes $600 million in redevelopment funding that may one day lead to new, affordable apartments and supermarkets. Initially, most lots will probably be converted into parks.
via Can We Fix American Cities by Tearing Them Down? – Bloomberg Business.