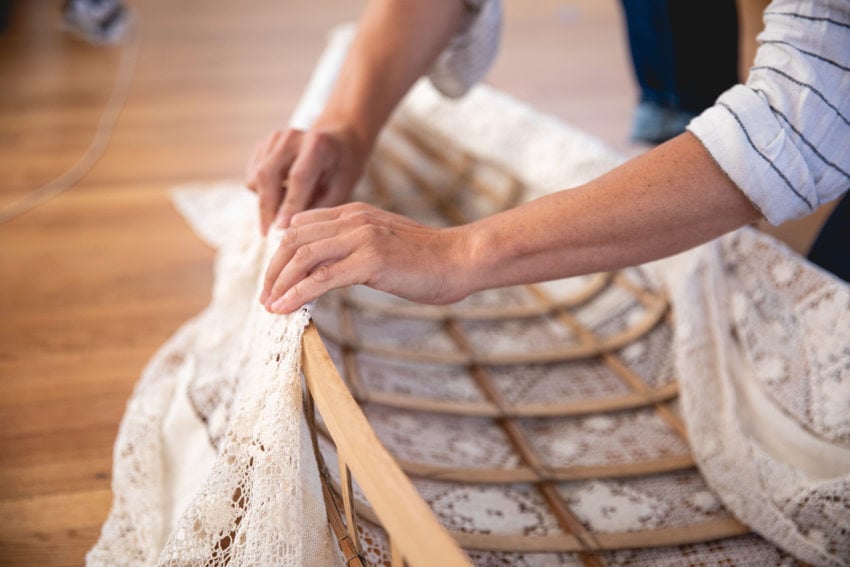 Now in its eighth year, GLEAN was created to help raise awareness about our consumption habits and inspire new ways of looking at trash as a resource. The program is a partnership between Metro, the government that manages the greater Portland area's garbage and recycling system; Recology, a company that manages garbage and recycling facilities; and crackedpots, a local environmental arts nonprofit. Artists are selected each year by a jury of arts and environmental professionals.
GLEAN exhibit challenges ideas about waste; showcases artists at Bison Building, Aug. 3 – 25
Inspiration often arrives in unexpected packages. See how five local artists – Carolyn Drake, Liz Grotyohann, Benjamin Mefford, Brittany Rudolf and Eduardo Cruz Torres – transformed an unpredictable stream of trash from the Metro Central transfer station into art. Their works will be on display and sale at the Bison Building, 421 NE Tenth Ave., Portland. Opening reception from 6 p.m. to 9 Friday, Aug. 3. Ends Aug. 25. Gallery hours: Friday through Sunday, noon to 5 p.m. More details at Gleanpdx.org or 503-278-0725.
Source: GLEAN artists work through the weight of waste | Metro