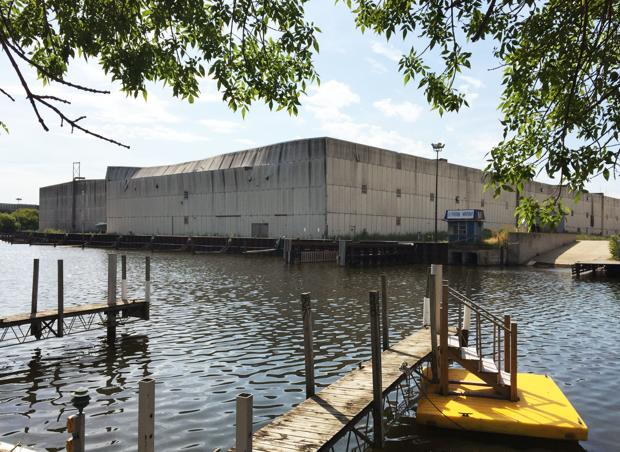 Two of the buildings involved in the Machinery Row project are shown as viewed from across the Root River on Friday. SCOTT ANDERSON scott.anderson@journaltimes.com
Deconstructing the northern ends of the two buildings will open more public space along the river, Bowman pointed out. Creating public access to the river and a public walkway have been part of the plan from the beginning.

FDP's general contractor, Minneapolis-based Ryan Companies, should be able to choose a firm soon for the deconstruction job, Bowman said. Timbers and bricks from that process will be reused in building out the apartments.