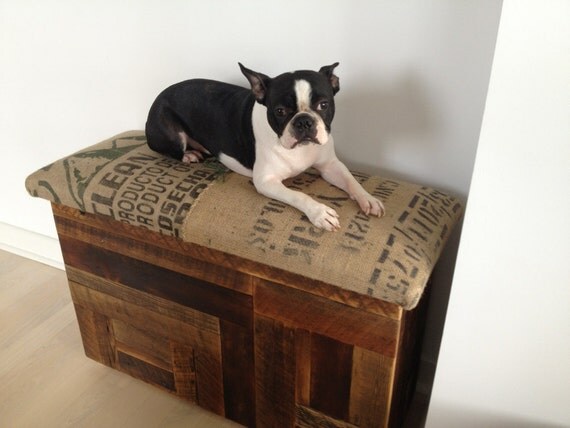 There's a cabinetry shop in the building where I keep my materials and man, do they throw a ton of usable stuff away. Heavy shipping crates, plywood, framing lumber….. you name it, they toss it. Anyway…..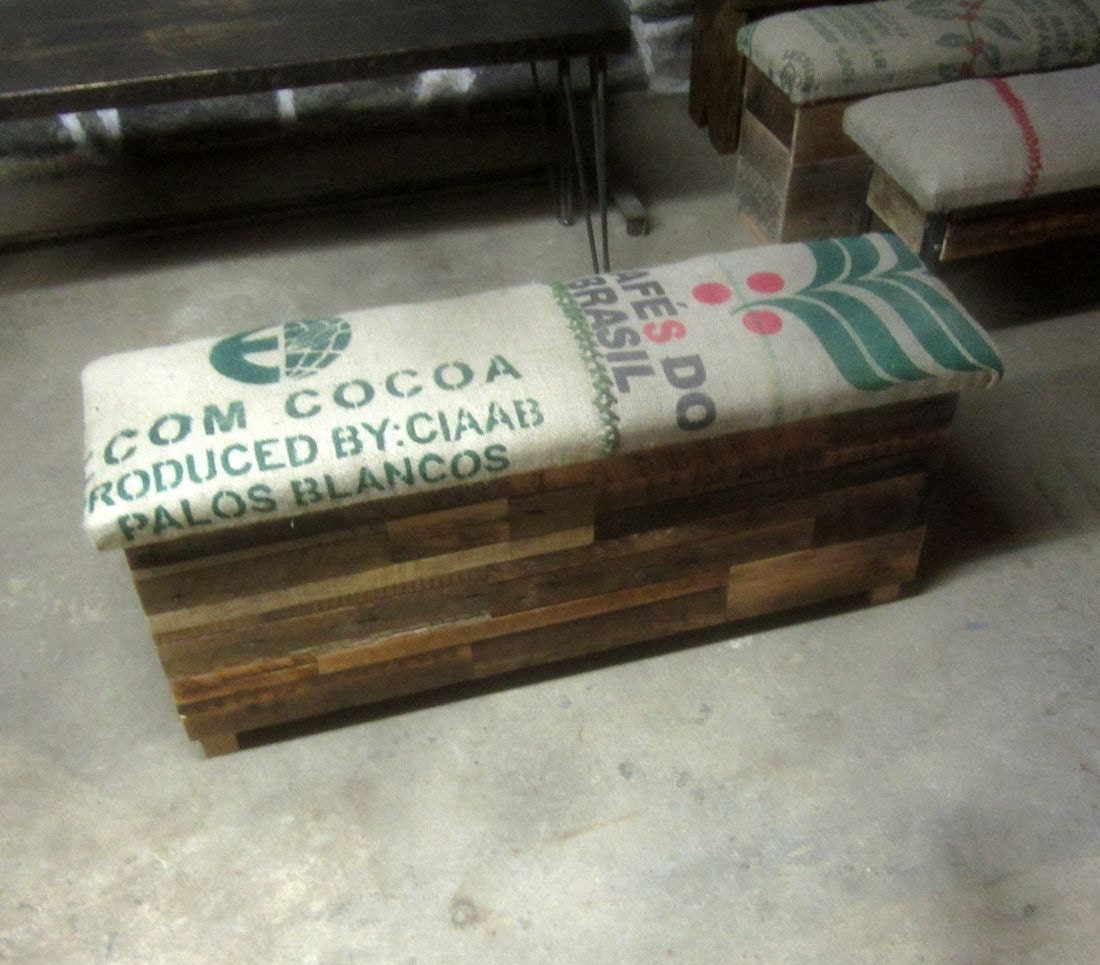 I grabbed a bunch of 2 x 3s the other day and used them to frame up some storage benches, a few of which you see here. The patchwork exteriors were made using wood salvaged from the old warehouses and defunct factories of north Brooklyn (oak columns, pine flooring, fir joists), the removable tops are made using recycled coffee sacks stitched together over a 2″ thick foam pad. The bench measures 50″ long by 20″ tall by 12″ deep, more than big enough to store a blanket or three.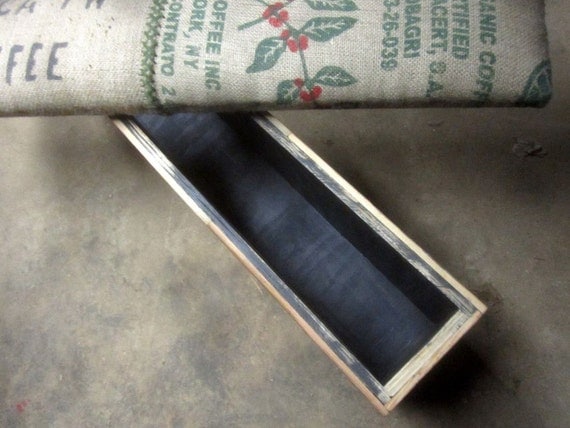 via Salvaged wood and recycled coffee sack storage by RecycledBrooklyn.