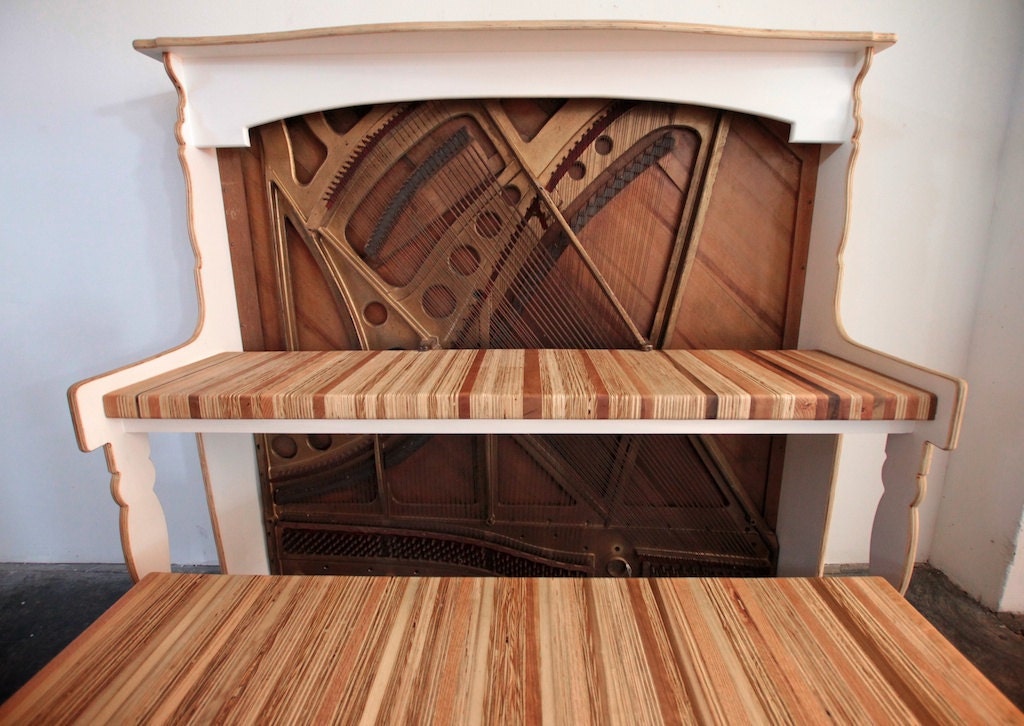 If Beethoven could've blogged, he may have used this!
This is a 19th century piano I retro-fitted for the 21st.it is a great minimalist workspace for either you iMac, MacBook, iPad or just a pen ans paper. You can obviously use it with any non tower computer, but I designed it grey and white with the Mac addict in mind.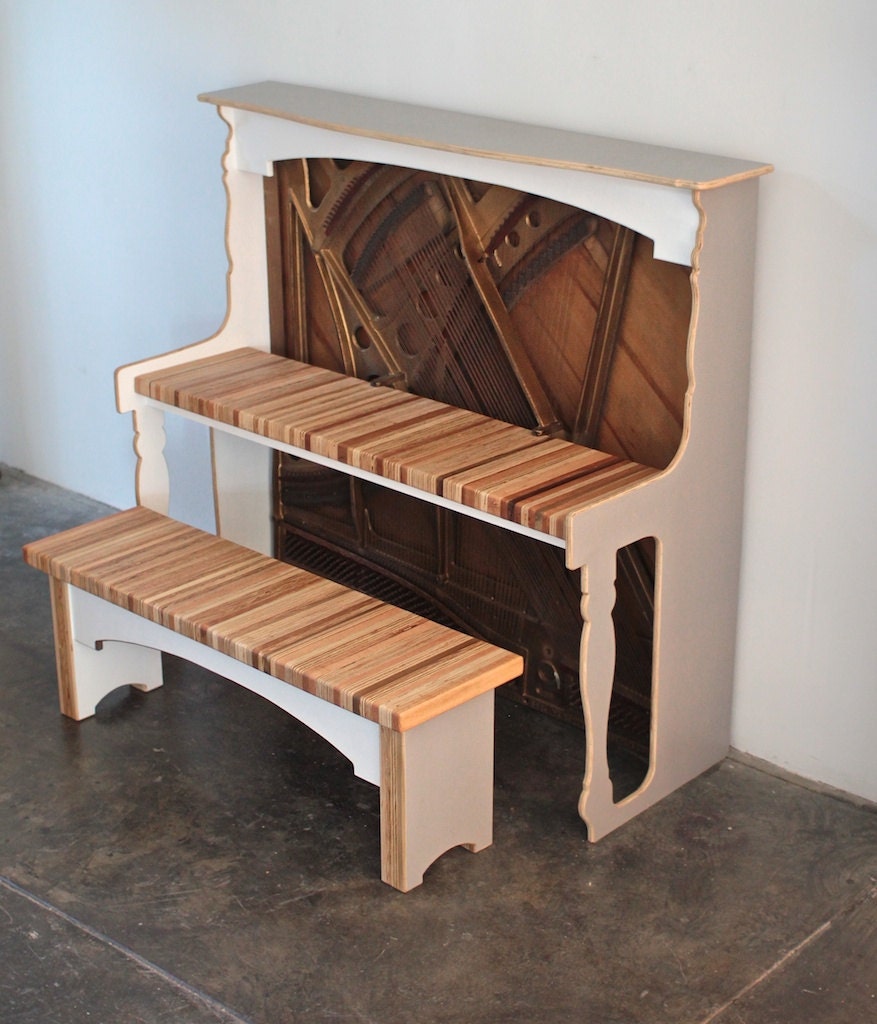 The strings are out of tune yet all intact for a visual and sonic feast for the senses. When strummed or plucked you get some cool atonal soundscapes. The table top fits an iMac or laptop of your choice perfectly for those that like a minimalist workspace.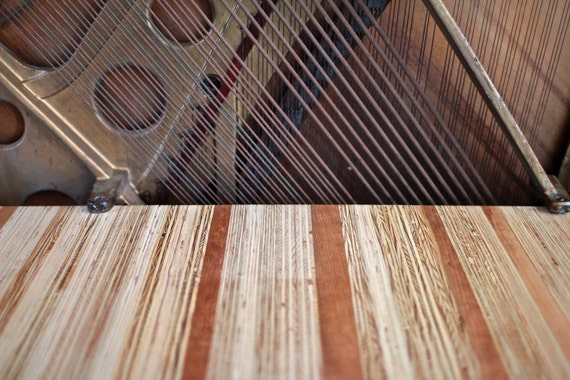 The bench and table top are constructed from 5 types of salvaged woods including cherry, oak, poplar and all kinds of ply. The look and feel is something to behold.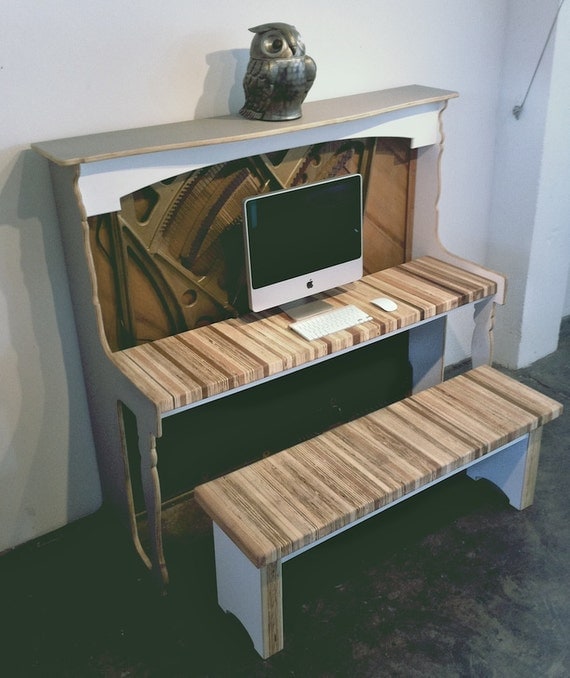 via Salvaged Antique Piano Desk // iMac or MacBook by MonkandSons.