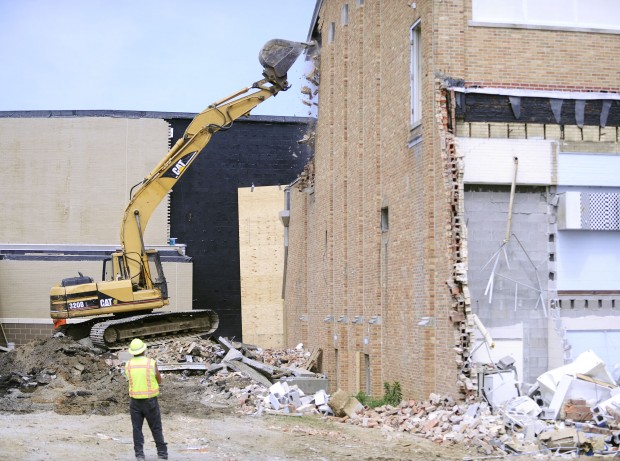 Stephen Rickerl / The Southern Crew begin to demolish the old Pinckneyville High School as construction on the new high school, pictured in the background, progresses.
PINCKNEYVILLE — It was the end of an era Monday as demolition began on the old Pinckneyville Community High School building.

English teacher Dan Herbst stood atop the football field bleachers and snapped pictures for next year's school yearbook. Herbst, who taught in the old building for 35 years, watched as crews worked to pull bricks from the east side of the building.

"You realize it's just bricks and mortar," Herbst said when asked what it felt like to see the old building demolished. "The kids and people put the life in a building."
via Demolition under way at old Pinckneyville high school : thesouthern.com – Southern Illinois news – Carbondale, Marion IL.