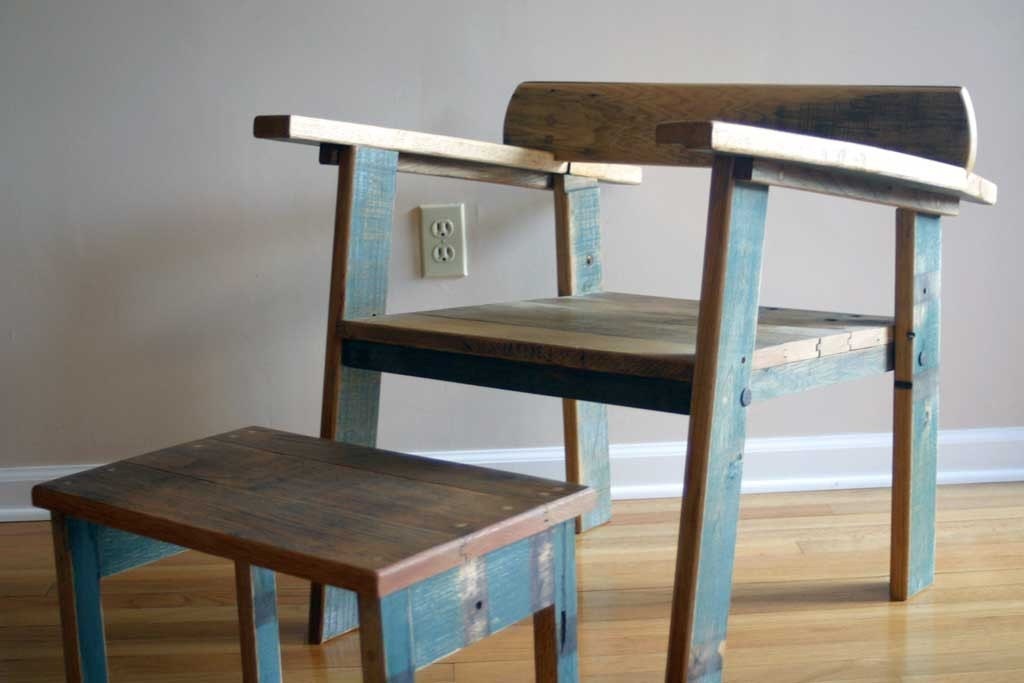 "amelia" is made from reclaimed oak carts that i pulled from the basement of an old railroad station warehouse. based on the hardware and construction of them, my somewhat educated guess dates these carts to the late 1930s or 1940s.
i wanted to build this chair and matching ottoman with my own take on a mid-century modern look, to coincide with the age of the material. i also had just recently watched the movie "amelia" and took some design cues from ms. earhart's bad-@ss prop planes. ironically, i heard an npr report on the potential discovery of her plane the day i was finishing the chair so i had to name it in her honor.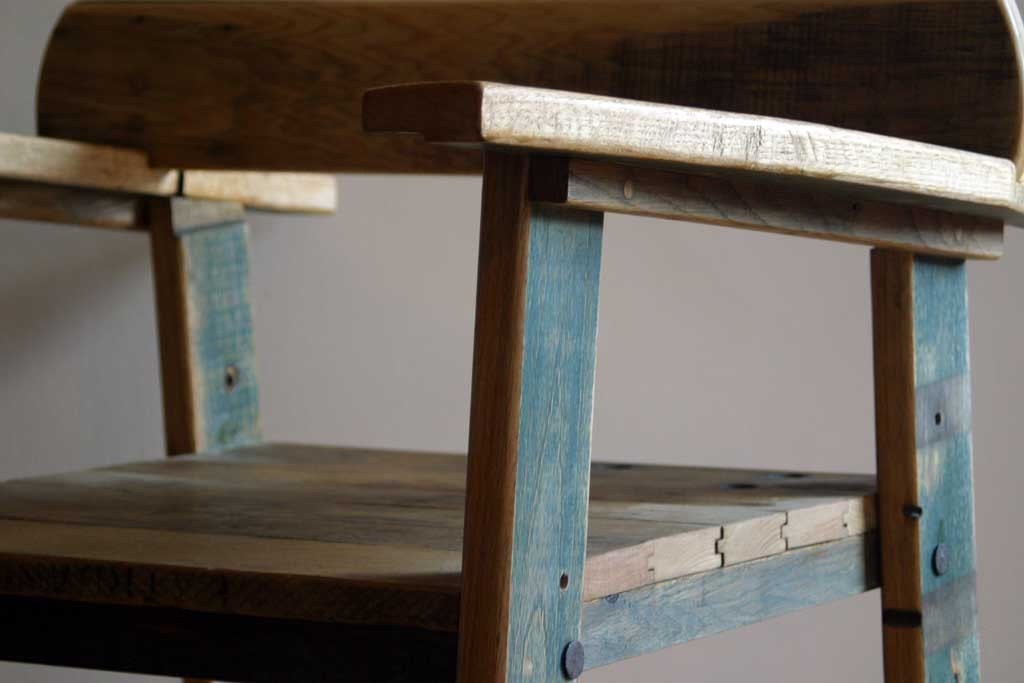 via reclaimed oak mid century modern inspired chair amelia by timsway.