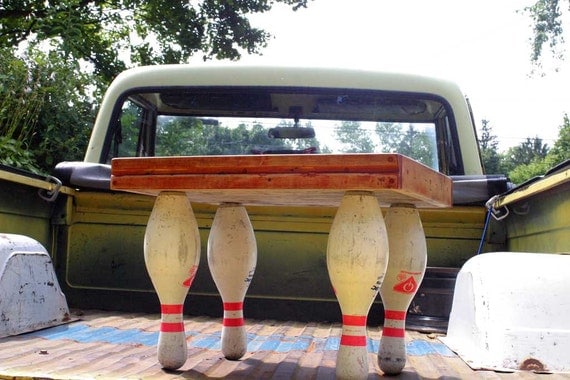 i know i'm not the only guy making tables out of reclaimed bowling alleys, so i put a little bit of a different spin on my designs.
made from 1930s era bowling alley maple (not heart pine or oak, like some, but the real high quality maple stuff) "the lebowski" is a low bench or coffee table, depending on your needs.
the dude stands 17.5″ tall and has a 25″ X18″ top.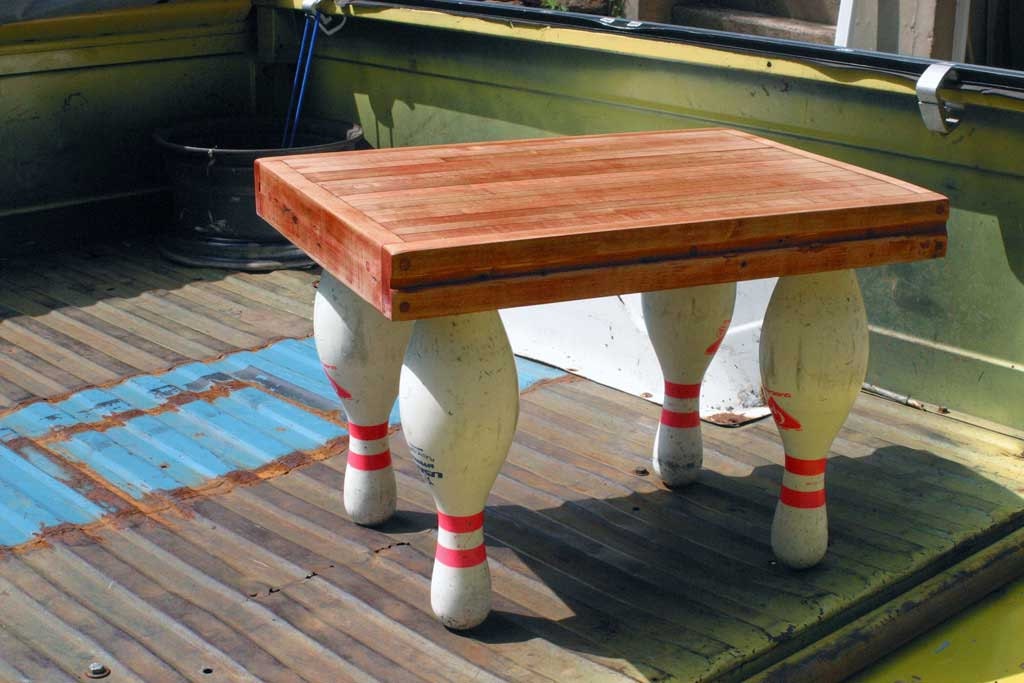 i filled the gaps and finished the piece with a red-dyed epoxy, then sanded most of it off again, creating a unique, tinted finish. i then buffed on many many layers of "bowling alley wax," of course…
the legs are 4 actual used bowling pins from a local bowling alley. i threaded them on so they wil be shipped removed and are real easy to put back on.
and there's a matching side table. check it out here:
https://www.etsy.com/listing/105073317/low-reclaimed-bowling-alley-coffee-table
contact me if interested in both and we can possibly work out pickups/delivery.
thanks for looking,
tim
via reclaimed bowling alley and pins side table the dude by timsway.