Pittsburgh Post-Gazette
How creative are you?
Long before last year's Inspiring Salvage Contest, people were finding creative new uses for the recycled and surplus building materials sold at Construction Junction. So the Post-Gazette and the nonprofit retailer in Point Breeze are having the contest again and getting artists involved.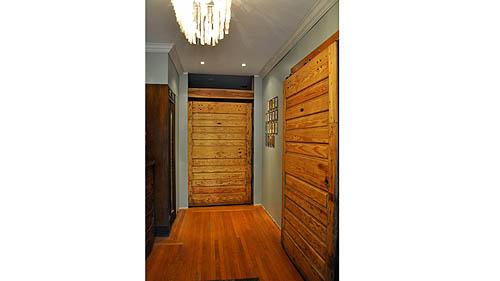 Melissa and Stephen Neely of Point Breeze reused old freezer doors as hanging barn doors.

The Reuse Inspiration Contest is seeking examples of creative reuse in home renovation or art projects. Three winners will be chosen in each of the two categories by judges from the PG and CJ and will receive tickets to the Big Pour beer festival scheduled Sept. 8 at Construction Junction. Photos of the winners' handiwork will appear in that day's Post-Gazette and online at post-gazette.com and constructionjunction.org. Some will also be displayed at the sold-out event, a fundraiser for Construction Junction.
Enter online only at http://biz.post-gazette.com/RenovationContest/default.aspx. Entry deadline is Sept. 3. Sorry, last year's winners are not eligible.
Information: post-gazette.com, kkirkland@post-gazette.com or 412-263-1978.
via How creative are you? Reuse Inspiration Contest finds out – Pittsburgh Post-Gazette.