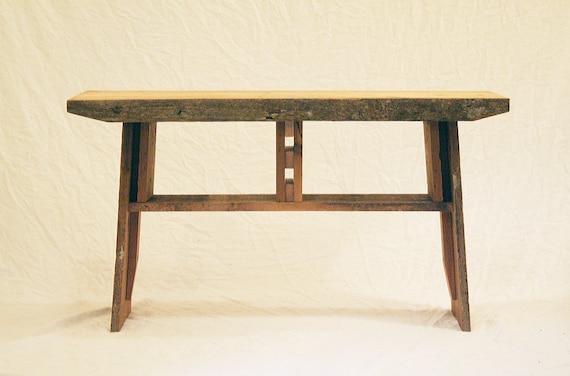 Craftsman primitivist barnwood bench. Solid wood construction. Old growth Douglas fir salvaged from an island barn in the north Puget Sound.
The seat is cut from 2 x 10 dimensional Douglas fir. The top is planed to reveal the figure and color of the wood. A single hand-rubbed coat of locally produced tung oil preserves the wood with minimal inflection of natural tone. The board's rugged, roughsawn origins have been preserved on the top's underside.
The top's ends are tapered to give the bench lift. The smoothness of the tapered ends also comes through when you pick up the bench.
via Island Barn bench reclaimed elemental modern Pacific by birdloft.