We are Big fans of BoingBoing here at the RA. But it is rare that we can share a post from them. So it is exciting to present one small snippet of "The Trestle" with you. We highly recommend that you read the entire article and pay a visit to a great news source.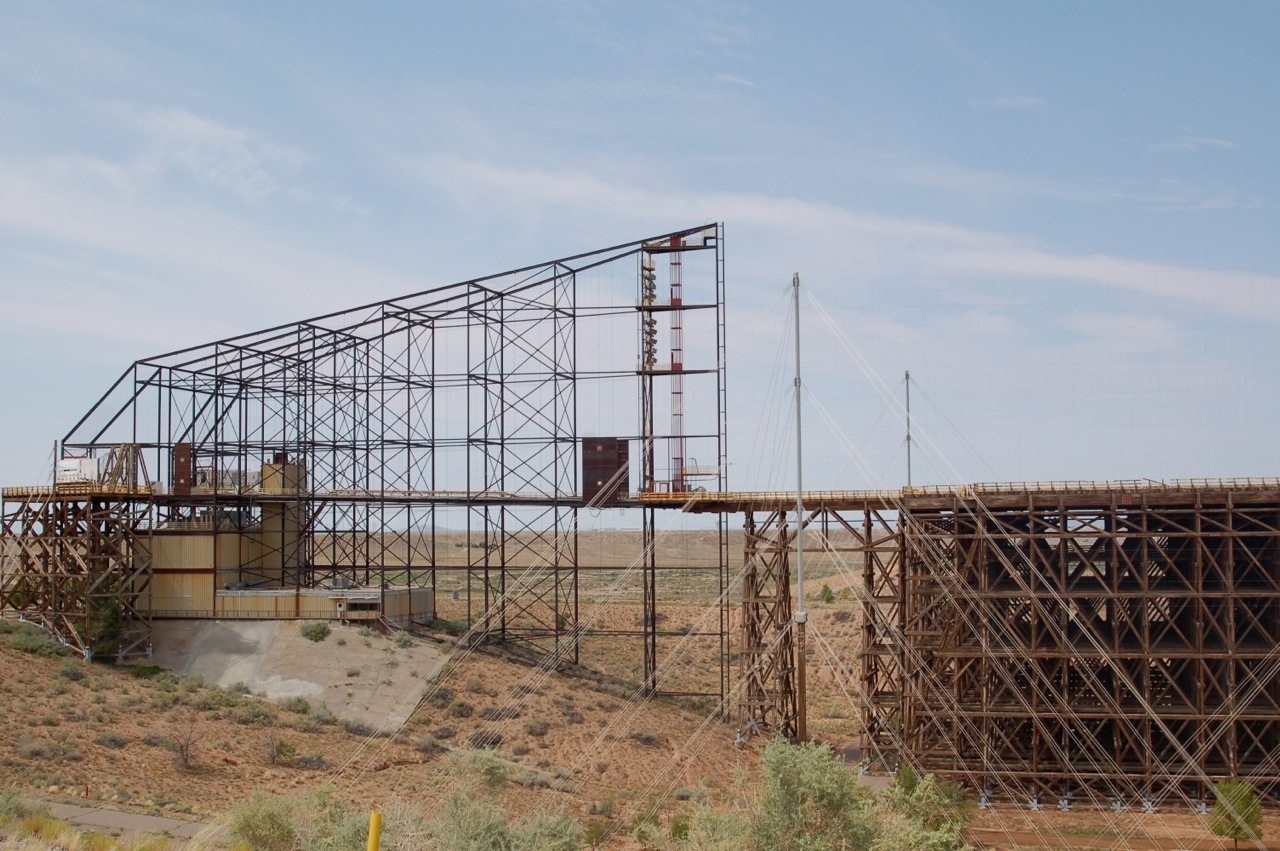 The Trestle, Kirtland Air Force Base, Albuquerque, New Mexico.
Every element of the Trestle, right down to its oversized nuts and bolts, had to be wooden so that none of its own components would interfere with the effects of the EMP wave on the aircraft being tested (though apparently there are some small metal o-ring components deep in the mix). Inspecting all the joints took a dedicated team a whole year; as soon as they had finished it was time to start again.

A unique monument to Cold War rigor and ingenuity, reminiscent of a huge fairground ride, perhaps the Cyclone, Coney Island's wooden roller coaster, or a wooden labyrinth, the Trestle is now a condemned structure, too unstable to use, too expensive to dismantle. Today it provides a home to local wildlife, including a colony of great horned owls who can be heard screeching from within its depths. Our guide tells us that she likes to collect the skulls of their prey, which they leave scattered around the base of the structure.