Nice one!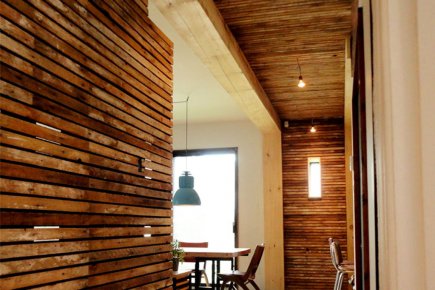 A short wall, it can also be beautiful. This is the challenge of Samuel Archambault, young designer spaces at Archambault Novak Design. In Lachine cottage, he exposed ceiling and wall in the hallway of apartment on the ground floor, leaving only the old slats for urban and trendy look.

"We stripped the walls by removing the plaster. It was found that the slats were in very good condition. Ive only cleaned with a garden glove, rubbed a little, and thats all. They have retained the look of stained plaster, "says Archambault.

It is opening the living room wall to enlarge the space he noticed the quality of the wood. This wall is carrying, he kept a little more than a third. The new pine beam that supports the structure is 18 feet long … "It is 12 by 12 by 18, its massive!" He said.