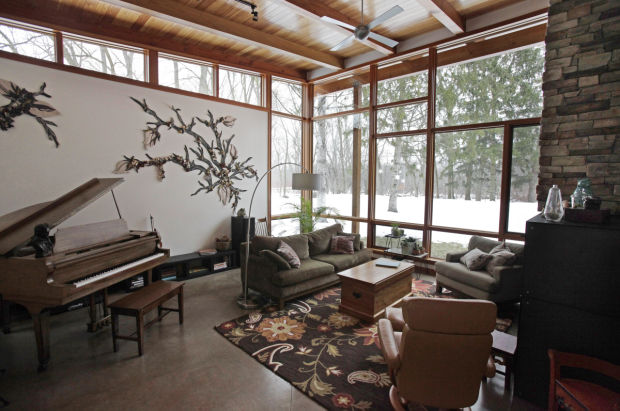 Juxtaposing industrial materials like concrete and corrugated metal with the tradition of wood, Tills sought to create a look that's "modern but warm," he said.

The house is highly efficient, with exterior overhangs that welcome in the winter sun but block summer's rays. An attached screen porch serves as an outdoor summer dining room.

Tills used Douglas fir trim throughout the house, reclaimed timbers for the living room ceiling and bought a striking old-fashioned bath tub online.

An open stairway leads to the second floor where his sons have two rooms divided by a sliding panel door, allowing them to share their space or choose privacy.

"It was a lot of experimenting," Tills said of building his own home. "Our greatest experience in this house is that we use it exactly how we thought we would use it."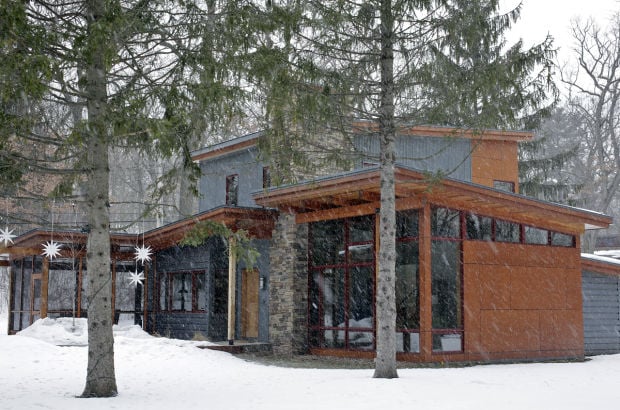 via Inspired homeowners design their own tour-worthy jewels : 77-square.