Given the durability of teak and the economic climate in Indonesia, it begs the question if anyone was still living in the houses where these materials were "reclaimed".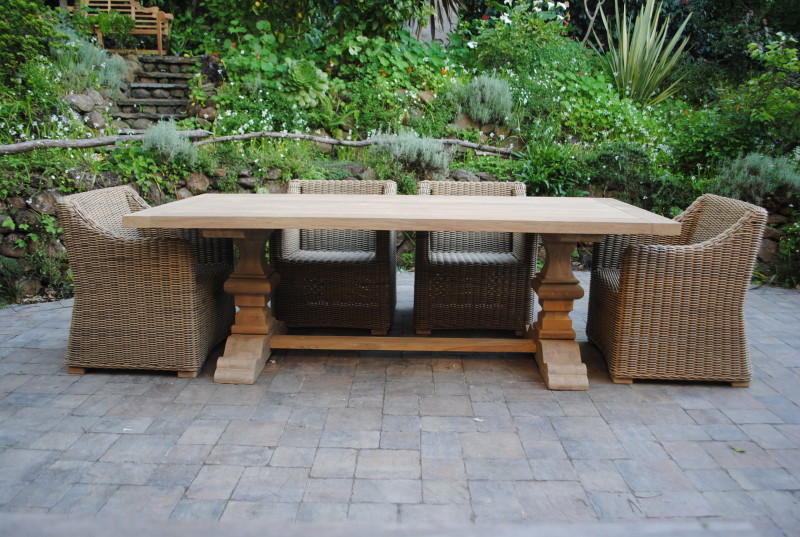 The Tuscany Collection is crafted of luxurious reclaimed teak, and durable strands of hand woven all-weather wicker wrapped around a rustproof aluminum frame. The Tuscany Collection tables feature a grey wash finish and will acquire an even softer patina over time. The tables are crafted of thick, beefy slabs of reclaimed teak from old homes and railroads in Java, Indonesia.
via Paradise Teak Announces Its Tuscany Collection, Reclaimed Teak and Wicker Outdoor Patio Furniture.