Pallet wine rack on Etsy by DelHutsonDesigns (it's on Sale!)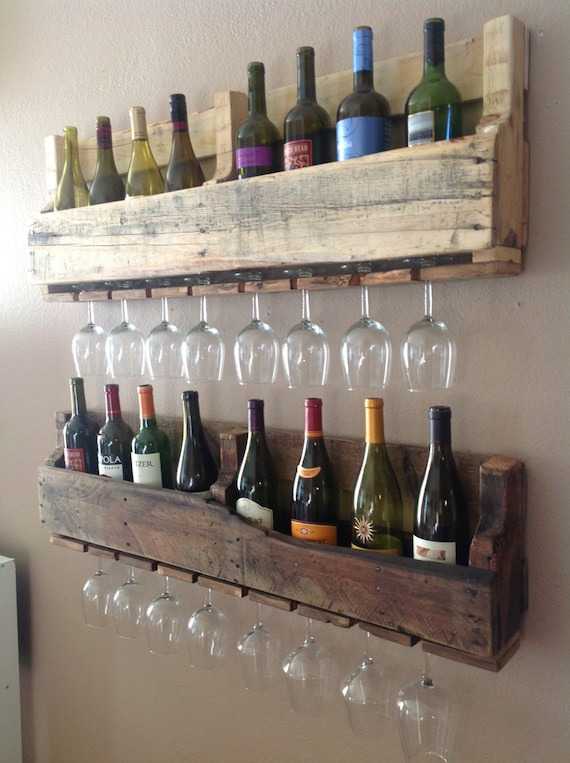 Made out of %100 reclaimed wood, this piece is sure to catch attention in your house for it's unique and one of a kind style.
Style meets full functionality with this wine rack holding 10 wine bottles and up to 9 long stem wine glasses.
Because it is made of reclaimed pallet wood, not every board will be cut to perfection hence the raw and vintage appeal of this one and only wine rack.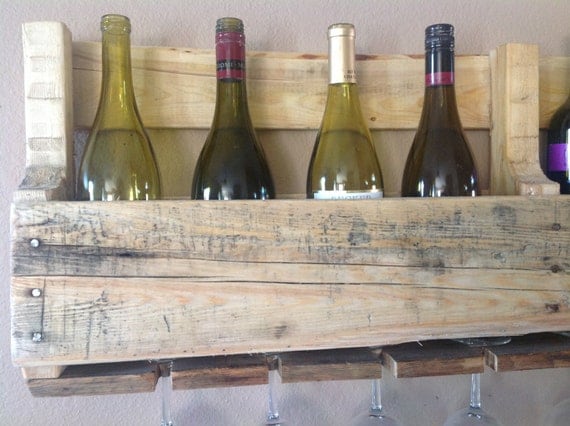 via Reclaimed wine rack set of 2 SALE THIS WEEK by DelHutsonDesigns.