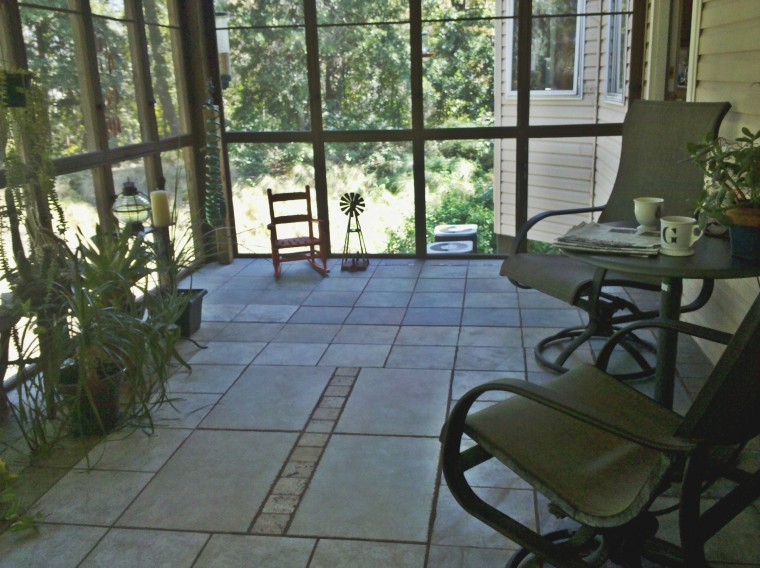 At the Restore store she could "buy mismatched tiles, and we could finally put down a tile floor on our 180-square-foot screened porch, and get rid of our horrible plastic, green-grass carpet."

Away Skeen went, spending hours sorting through boxes and stacks of tiles. She knew the ones she chose had to be the same thickness, the right dimensions and in colors that would work.

After spending $171 dollars, and buying several hundred tiles, she and her husband, Greg Skeen, were ready for the porch transformation.

Greta experimented with tile layouts for the porch amid trees and nature. After deciding on a pattern, she and Greg "gleefully" ripped out the green carpet reminiscent of "The Brady Bunch" backyard.
via Confessions of a tile addict | HamptonRoads.com | PilotOnline.com.