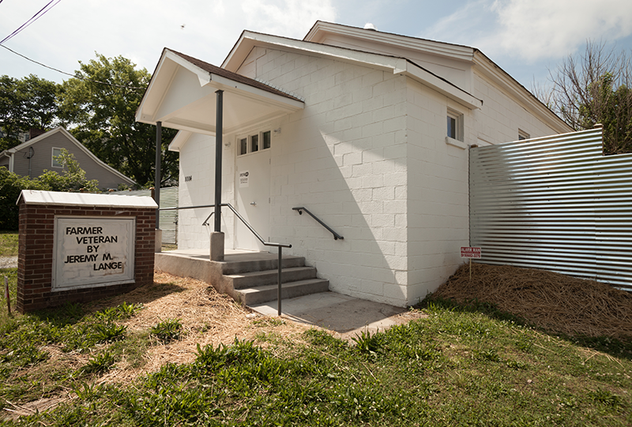 The first thing a longtime resident of Durham likely will notice about SPECTRE is that it is a renovated former church. The sign that once told parishioners and visitors about services now advertises "Farmer Veteran," an exhibit of prints by Jeremy Lange, Alicia's husband. The front door opens into a different kind of sanctuary, a well-lighted, airy gallery space. The building also has two artists' studios in the back, along with kitchen and other facilities for events.

For the past year and a half, the Langes have been working with a construction company, gutting the walls, lowering and refurbishing the floors, and where possible finding ways to reuse the old wood from the building.
via A different sanctuary: Former church now an arts-performance space | The Herald-Sun.