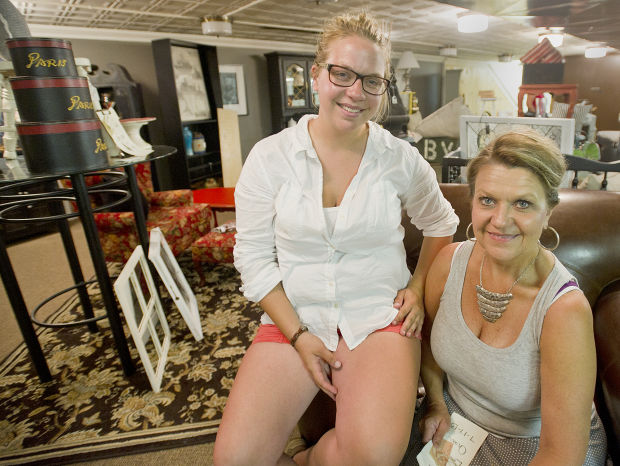 "My daughter and I love to be creative and re-create pieces that have character," Vinton said. "We just love it."

Lubinski, a marketing major at Southeast Technical College, does the staging at the store, arranging the pieces for sale into living rooms and other displays.

"She's a great artist," Vinton said. "She can see things and predict what a piece will look like. She loves to stage furniture, her home is staged beautifully."
via It's flipping fun: Mother-daughter owners turn furniture repurposing into successful business.