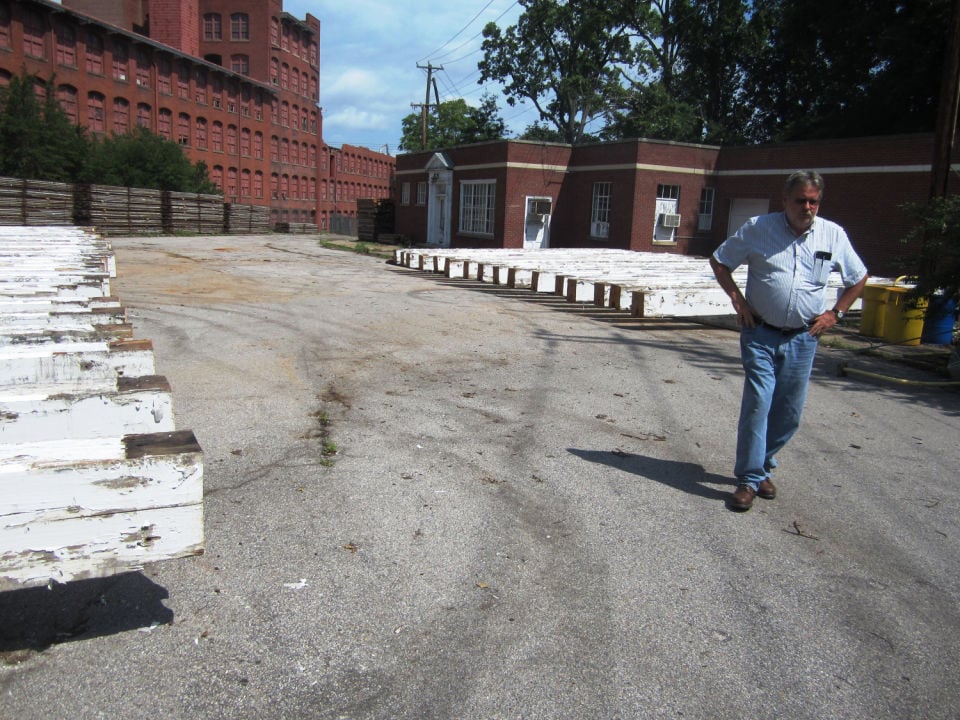 (Denice Thibodeau/Register & Bee)
Charles Pierce, who is overseeing the deconstruction of the buildings at the Schoolfield Mill site, walks through rows of timbers and piles of wood taken out of the No. 3 Dress building so far. That building is in the background, and work has begun at the right end of the building; they will take out that end of the building first, then the center 5-story section, and finally the left end of the building.
via Schoolfield Mill site to be bought by Danville IDA – GoDanRiver.com: Danville.