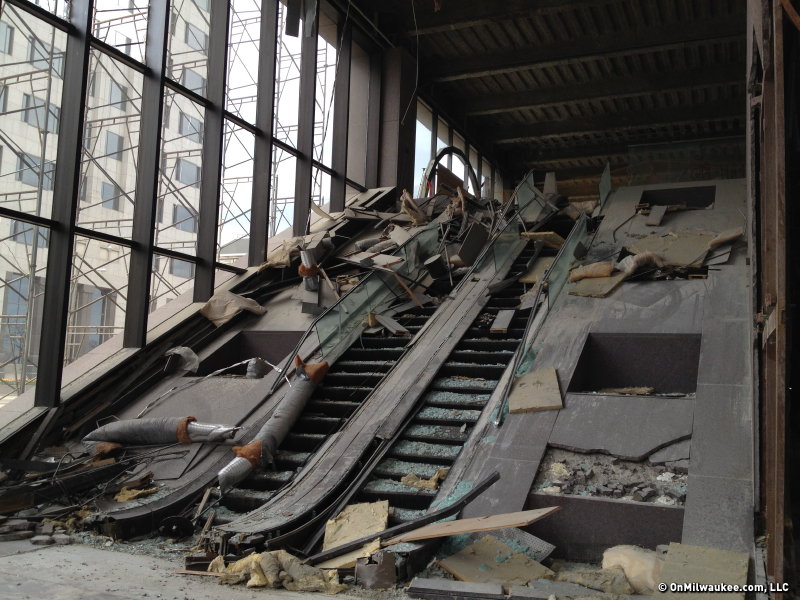 Most everything that can be recycled has been recycled.

"Our goal is to salvage and recycle a minimum of seventy-five percent," says Wollenzein. "We're on track to be able to do that and more."

Some of the carpeting that had come out of the building, actually a lot of it, got sent down to a third party and they cleaned it up and are reusing it in other projects," he says, as we stand outside the now-four-story shell of a building, preparing to take a look inside.

"All the furniture that came out of the building has been taken away by a third party and is being resold. So has a lot of the equipment that was in the building, that is all being used and purposed.

"As of when I visited last week, 67,000 tons of granite, masonry and brick was recycled. So was 6,400 tons of steel, aluminum and other metals; 10,000 tons of wood; and 53 tons of carpet.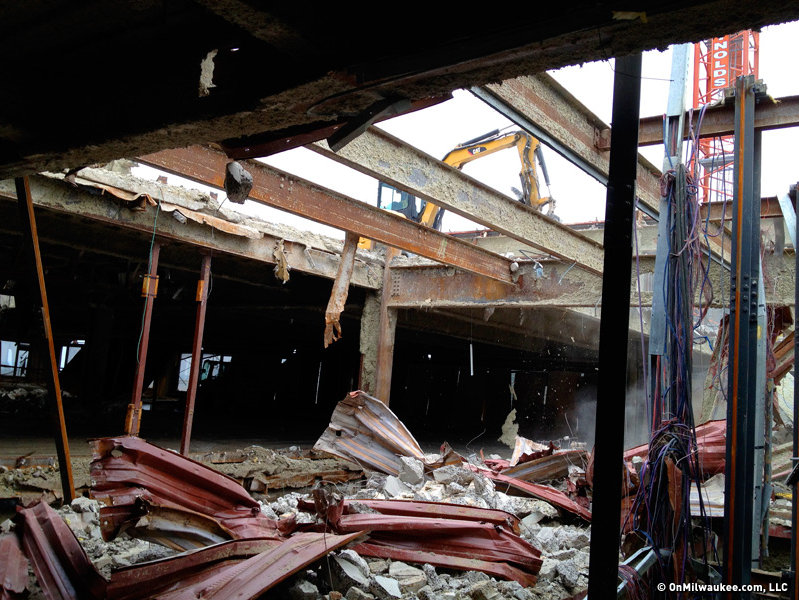 via OnMilwaukee.com Milwaukee Buzz: Deconstructing the NML building project from the inside.