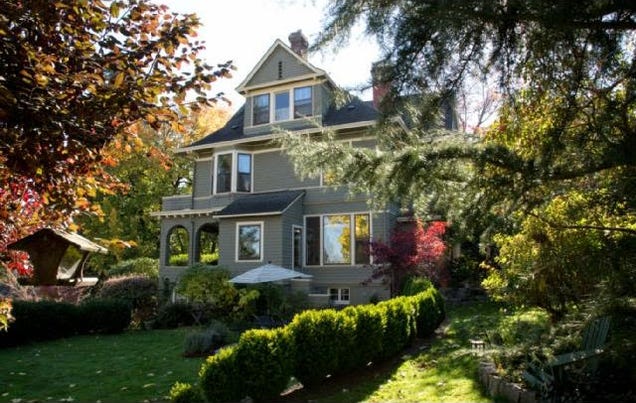 Rose's plan is so controversial that over 800 Portlanders have signed a petition begging him to stop, lamenting over the loss of a historic structure.

The house was one of the first homes in Willamette Heights, built in 1892. There are pictures of the house from the 1890s, perched alone in grandeur on the recently logged hillside rising from Balch Creek. The years since then have seen multiple owners, and the house has been the site of many neighborhood gatherings, including annual Easter egg hunts — the sort of hunts and gatherings at which neighbors meet while their children play, and lifelong relationships are formed all around.

The house has been well-loved and cared for. To be sure, it's over 100 years old, like many of the homes in Willamette Heights. For many of us, that has meant upgrading wiring or plumbing, or even replacing foundations. We understand that you may be now facing those sorts of costs, and we can assure you that they're worth it. There's no greater value than in preserving the character of the neighborhood.
via Kevin Rose Infuriates Portland Over Plans to Demolish Historic Home.