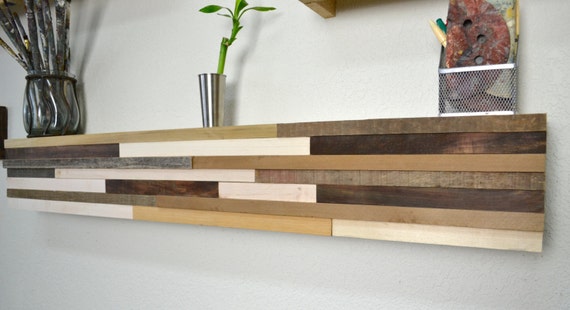 Style meets function in this one of a kind functional shelf set. Upcycled wood scraps were cut into random depths and widths then stained in various shades or left completely naked for an organic feel.

We have claimed these shelves for our own paint studio, and love the style and functionality they provide. These shelves make an entire wall and are versatile with how they can be arranged and coordinated with other decorative elements.
via Reclaimed Wood Wall Art Shelf Abstract Wood by moderntextures.