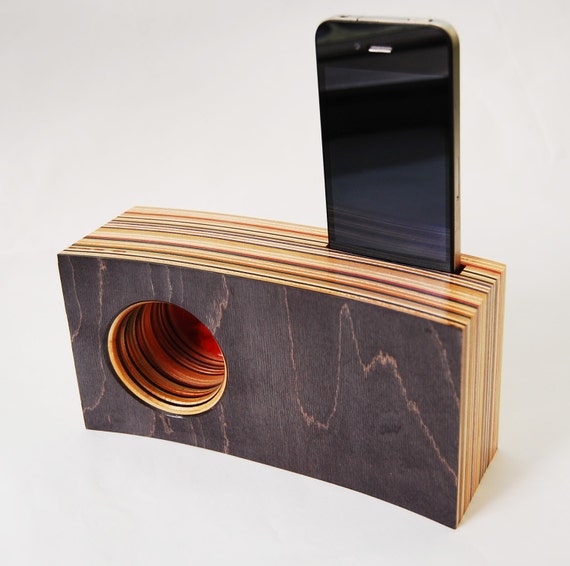 This acoustic speaker/amplifier is handmade entirely from my used and reclaimed skateboard decks. To use, simply play music through your smartphone, set the phone into the top of the speaker and your music is amplified to fill the entire room with sound.

No wires or batteries needed, so it is completely portable. Great for inside your house, an outdoor barbecue, or to take along on your next camping trip.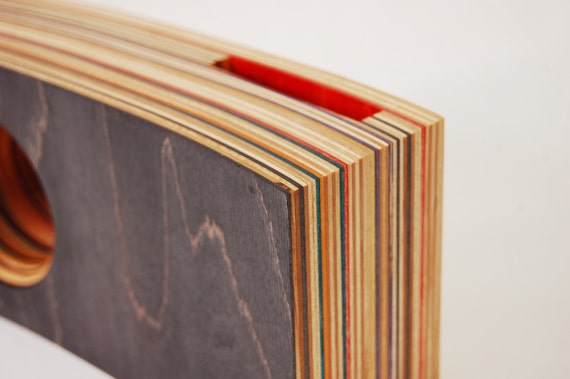 via Smartphone Speaker/Amplifier made from by GenuineWoodworking.