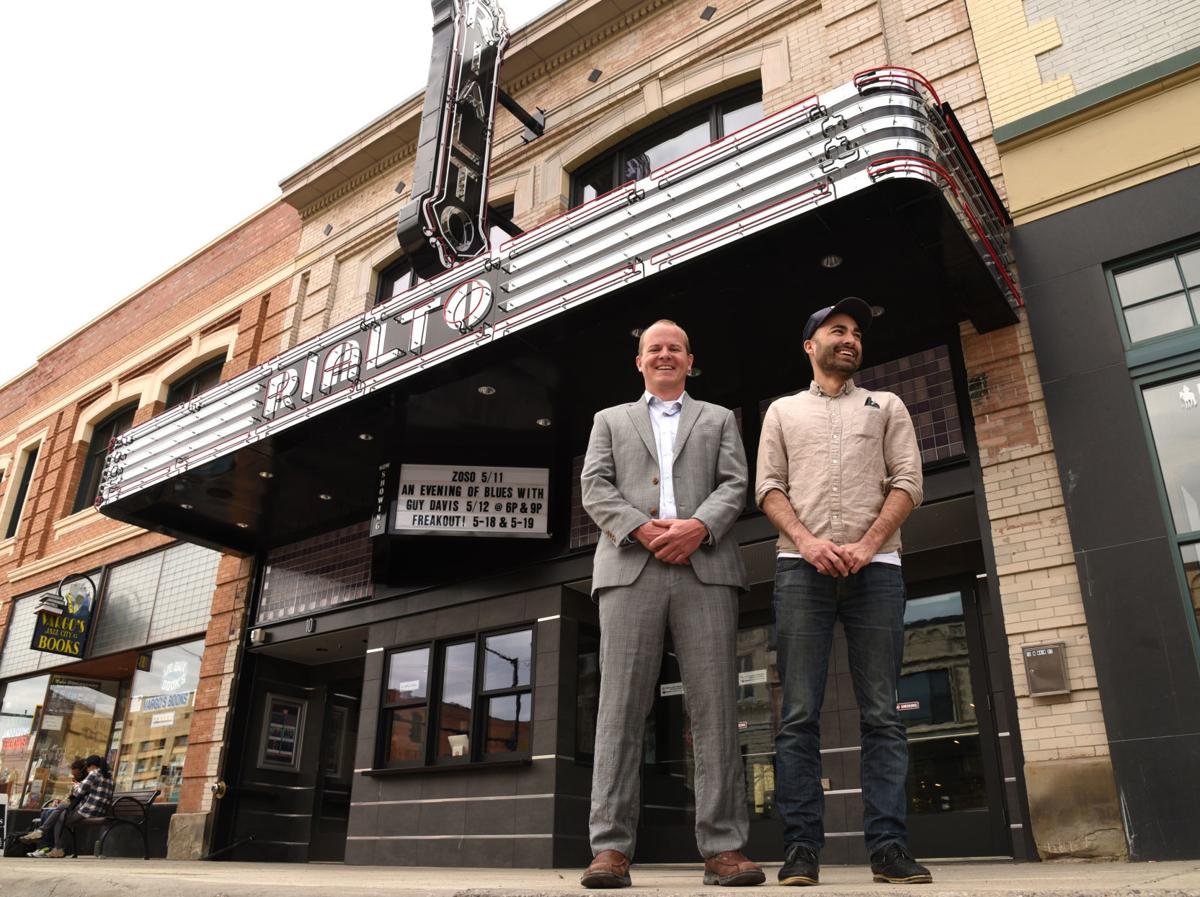 Michael Wallner, chair of the Historic Preservation Board, and Phillipe Gonzalez, a city historic preservation specialist, stand in front of The Rialto, one of the 2018 Bozeman Historic Preservation Award winners, on Wednesday, May 9, 2018, in downtown Bozeman.
RACHEL LEATHE/ CHRONICLE
Their success is proof, said Wallner, chair of the city's citizen Historic Preservation Advisory Board. "Bozeman can hang onto its history," he said. The Rialto tied with the Masonic Temple for the board's 2018 outstanding achievement award for historic preservation. The annual awards include titles like adaptive reuse, preservation stewardship and continued maintenance.
Source: Holding onto history: Bozeman preservation effort gathers steam | City | bozemandailychronicle.com