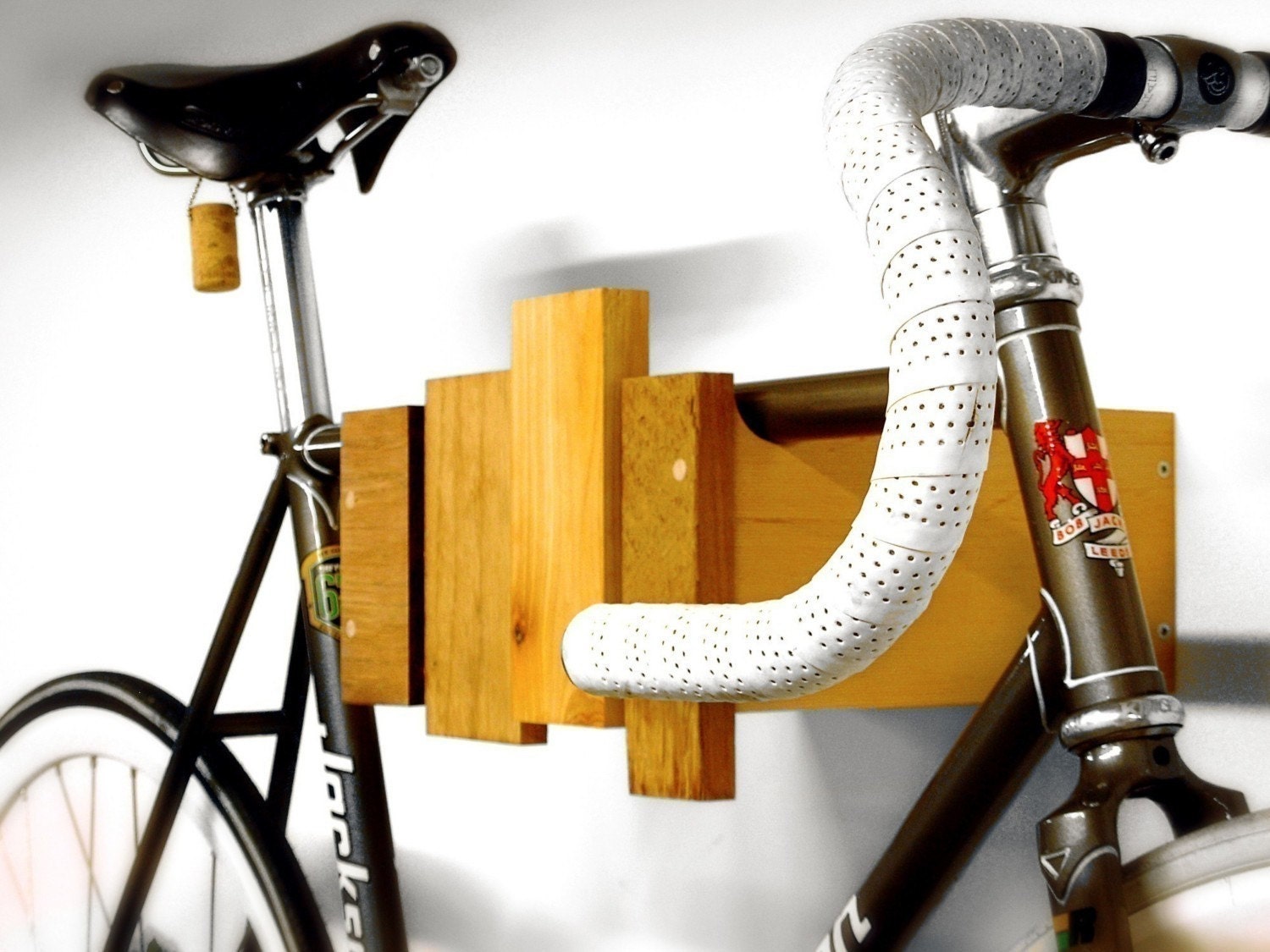 a bike rack that looks good when the bike is out to play. utilizing this rack in an apartment or room helps minimize clutter as it makes your prized bike a focal point rather than a hallway-hazard.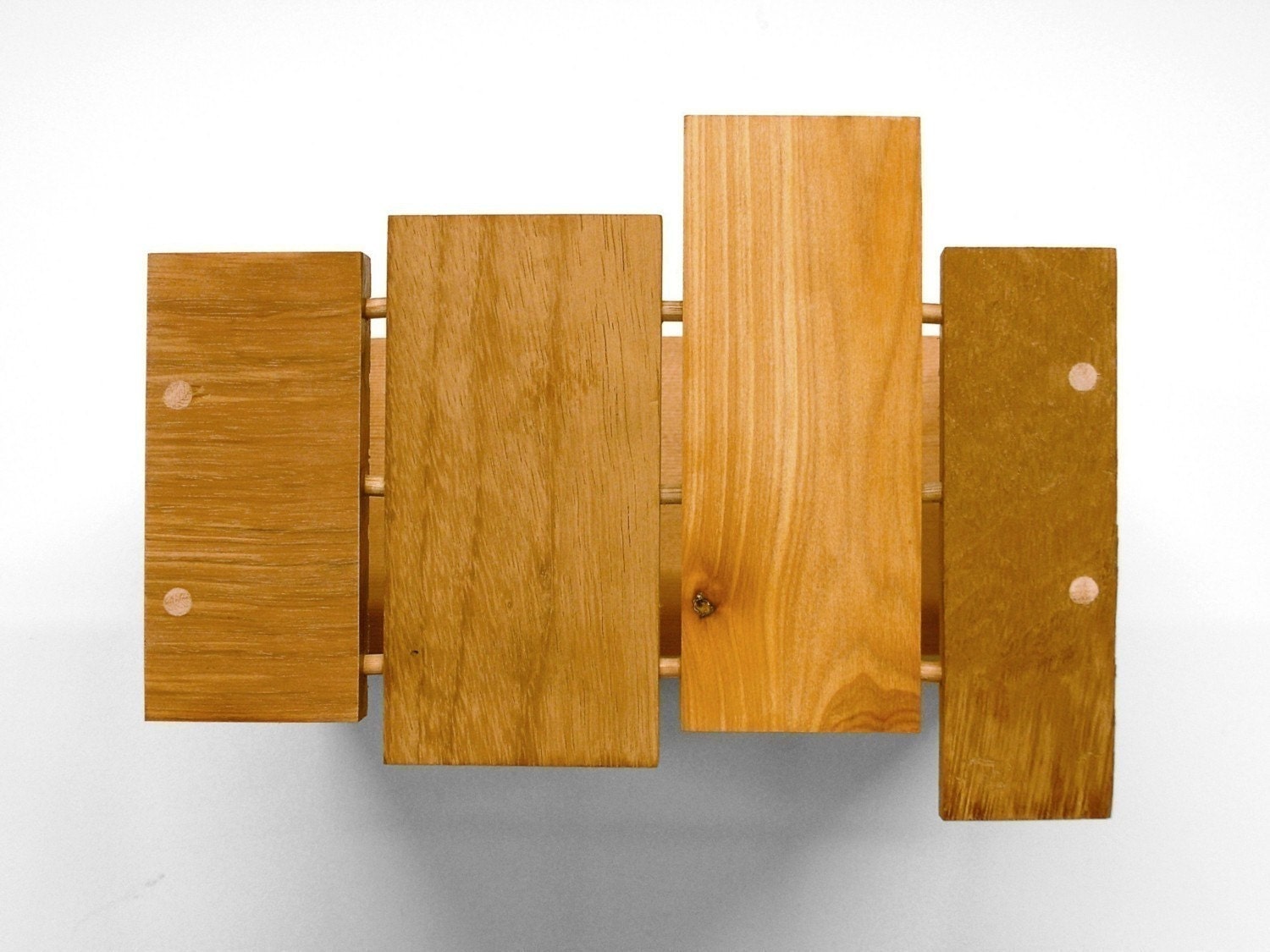 this rack has been built to hold almost all bicycles, from steel frame track bikes, to cyclocross bikes to your favorite tri-bike. let me know your handlebar size so I can make it fit your bike specifically. also, let me know the size of your bike so we can make sure the frame fits.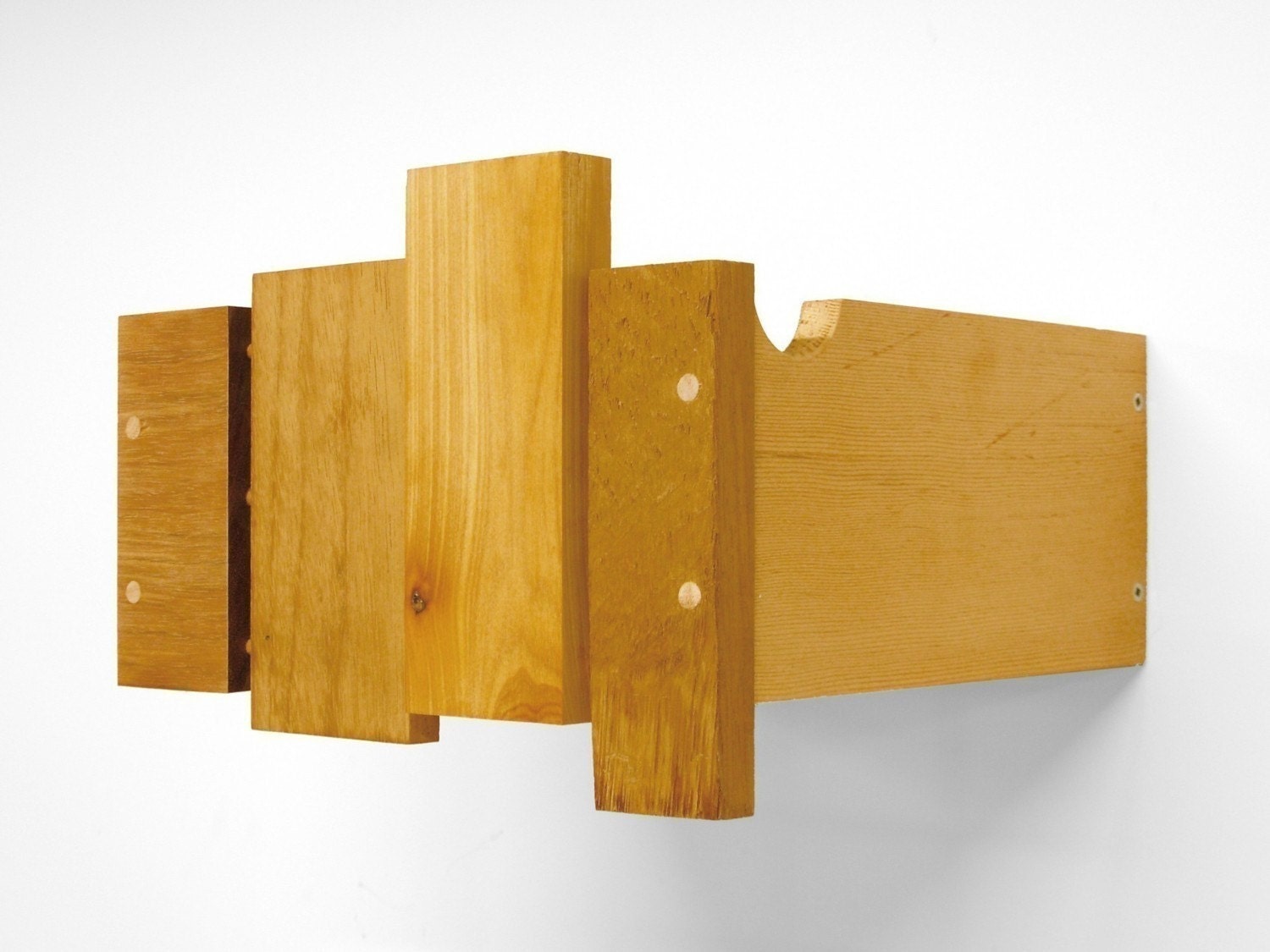 this wall mounted bike rack is made of reclaimed wood and end-cuts, utilizing scrap materials to make something functional. the wood for this rack has a light clear oil finish or has the same finish it began with when it was reclaimed. all racks are custom made and will appear differently. let me know if you have some deep desires (for the appearance).
via wall mounted bike rack reclaimed wood by cantileverandpress.