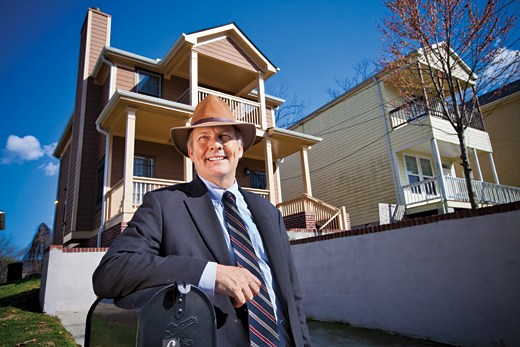 In the past two years, Alexander and his Community Progress team — which includes Emory Law alumni Leslie Powell and Sara Toering — have also aided the passage of land bank legislation in Georgia, Missouri, New York and Pennsylvania.

Simply put, land banks offer an effective tool for public officials to acquire, hold, manage, develop and/or resell problem properties, putting them back into productive use for neighborhood restoration, community investment and development, Alexander says.

And in recent years, the demand for help with establishing land banking reforms has only grown. "One of the reasons we created the Center for Community Progress was simply the volume of requests we were receiving from around the country," he explains.

For struggling communities, the costs can be considerable: A 2010 study commissioned in Philadelphia found vacant and abandoned properties cost the city more than $20 million in annual maintenance costs and $2 million annually in lost tax revenues — not to mention the impact to community vitality and cohesion, Alexander notes.
via Land banks: A tool for managing urban blight | Emory University | Atlanta, GA.