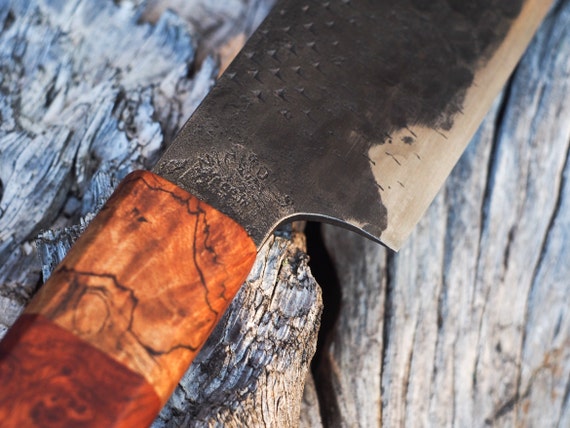 The clay tempered blade was hand forged from a very old reclaimed rasp marked Nicholson, Made in USA, and shows some of the makers mark as well as the distinctive rasp tooth triangles along one side. Blade construction is muku and the cross section is a double bevel so it can be sharpened and used like a chef's knife. It has a greyed working polish with hammer and fire texture remaining. The balance is weight forward when held in normal grip and slightly forward when held in close grip.

The Rosewood handle began its life several decades ago as a solid crafted chair in a dining room set brought back by a family who was living abroad in Asia. After many years of service and some moving across the country, one of the legs snapped and its owners contacted me to put it to good use rather than see it discarded.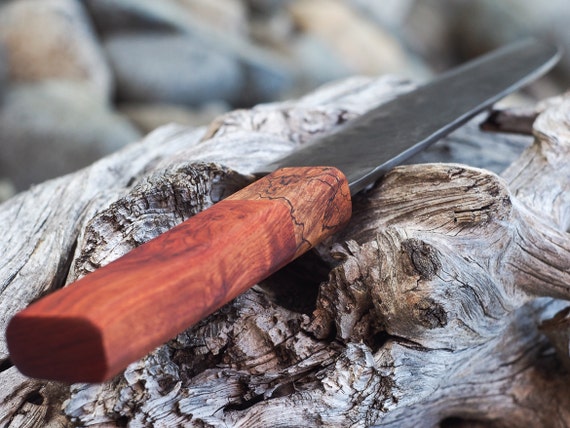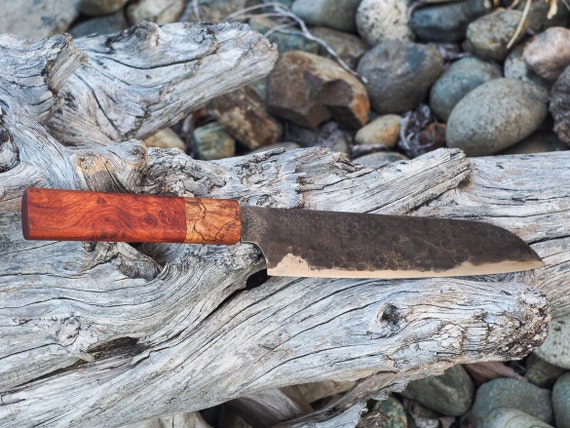 via Rosewood Santoku Hand Forged Knife Reclaimed by IslandBlacksmith.